Add Quiz Revenue Report to Google Analytics
You can build your own Custom Report or you can download our Custom Report and add it to your Google Analytics account.
What data will you see in the report?
Number of sessions
Conversion Rate
Average Cart Value
Revenue
Import our custom report
You can download the report following this link.
Once you click the link, you'll have to select the view to import it. It will appear under Customization -> Custom Reports.
The report enables you to see how much revenue the quizzes have generated and attribute the original source/medium of the traffic. Additionally, it lets you compare the performance of the quizzes against the rest of the store (look at "Avg. for View").
Here's how it looks: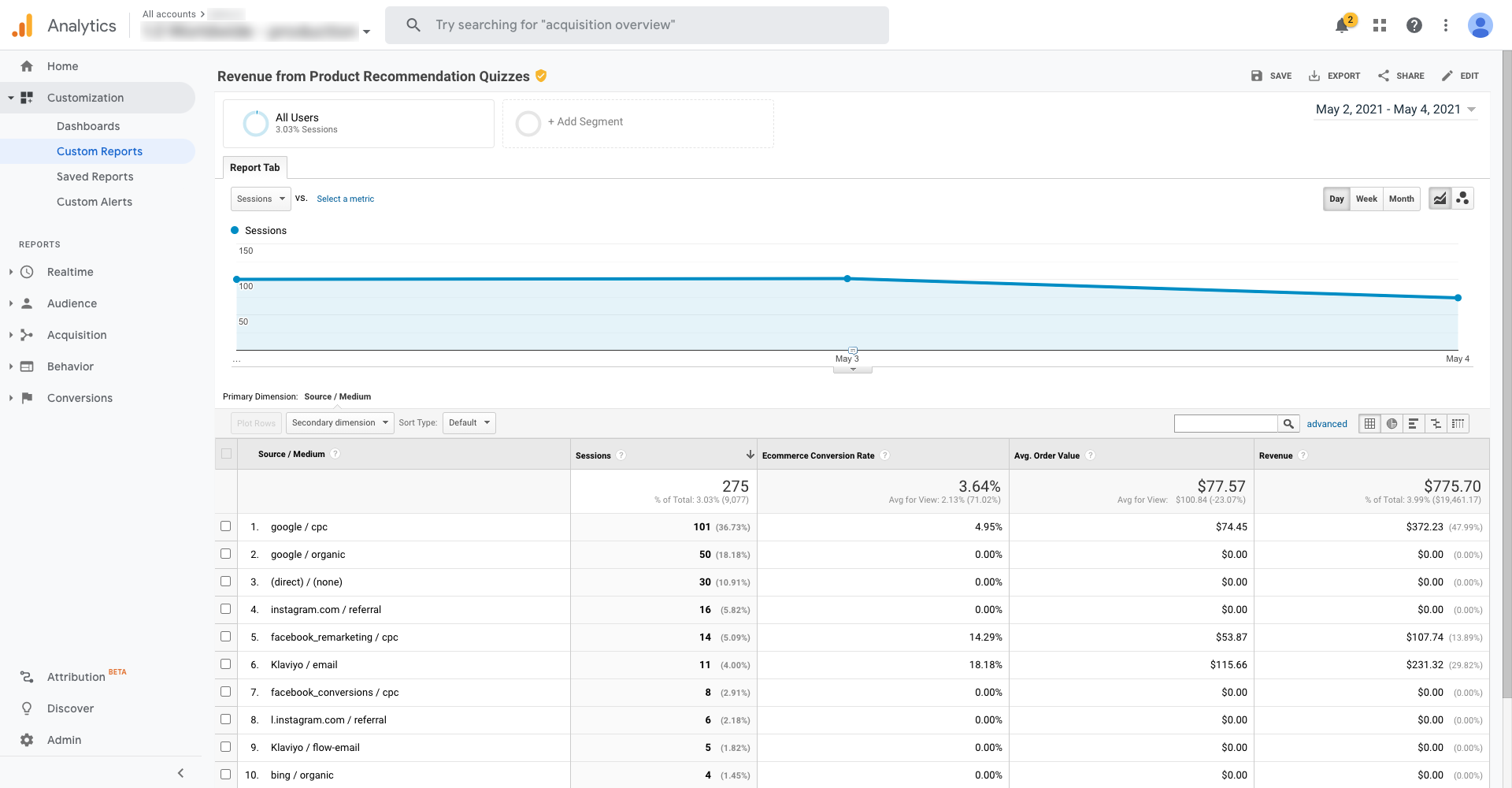 Build your own report
If you'd like to build your own report, you can use the image below as inspiration.