Adding a discount or coupon code
You can add a discount coupon or voucher code in the results page and in the follow-up email for your customers to redeem. Bear in mind that discounts are managed on Shopify or WooCommerce, not our app.
You can customize the follow up email and the results page to include the code, so your customers can copy/paste it when they proceed to checkout.
Go to your quiz and navigate to the Notifications > TO RESPONDENT tab. You can edit the message there and include your coupon code.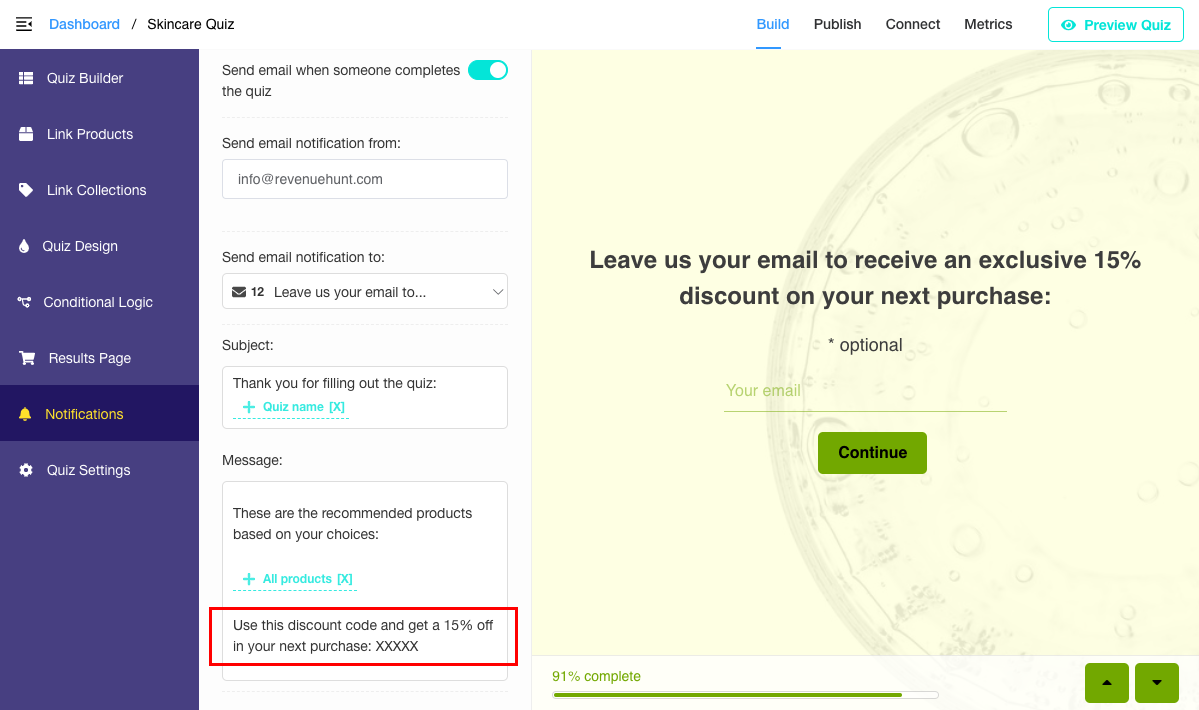 Now go to the Results Page section. Create a content block which includes a coupon code that users can copy and redeem during their purchase.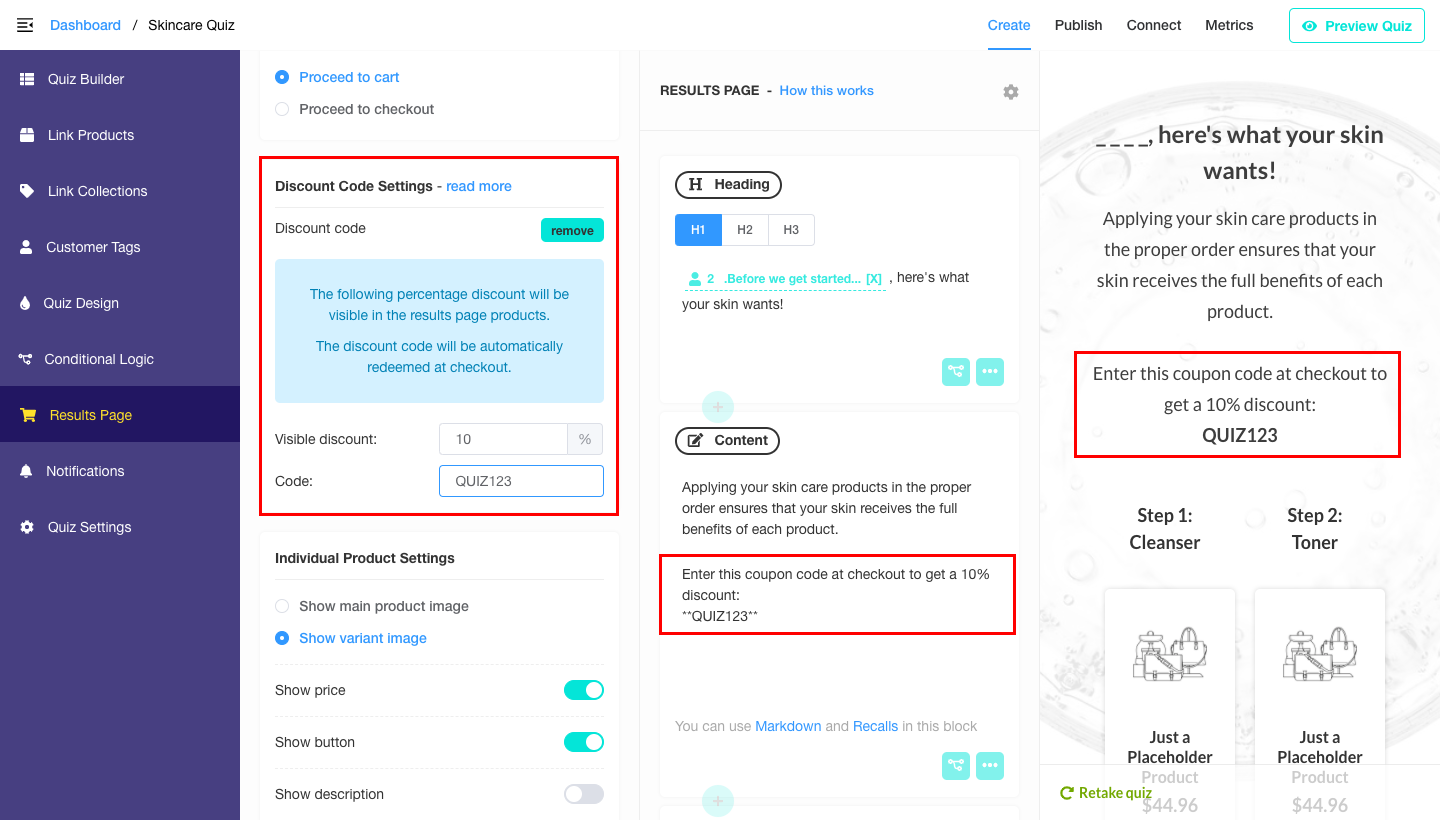 Now go to the Results Page Settings > Advanced Settings and find the "Discount Code Settings" section.
The "visible discount" field is the % discount that will be shown in the results page, with the original price displayed with strikethrough text.
If your store is built on Shopify, the "code" field is the discount code that will be applied automatically during checkout: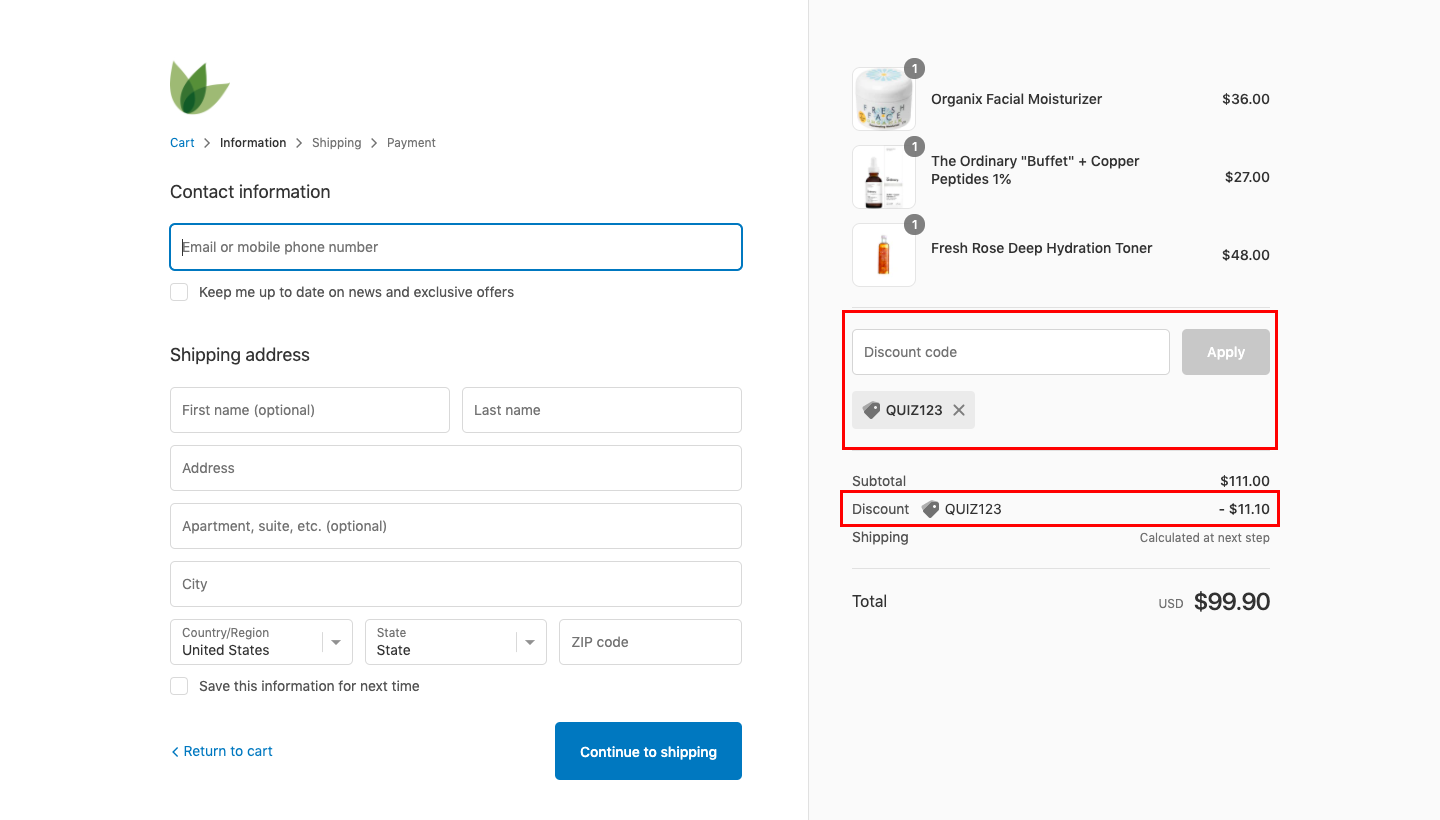 Here's how to create discount codes in Shopify. You'll have to activate the code before adding it to our quiz so it works when your customers get to the checkout page.
If you want to display the reduced prices in your Shopify cart, follow these instructions.