Adding subscription products
Subscription products are not yet supported in the Product Recommendation Quiz. They will not show up in the Results page.
If you need the subscription feature, there is a workaround. You can link the one-time payment products to each choice in the quiz answers.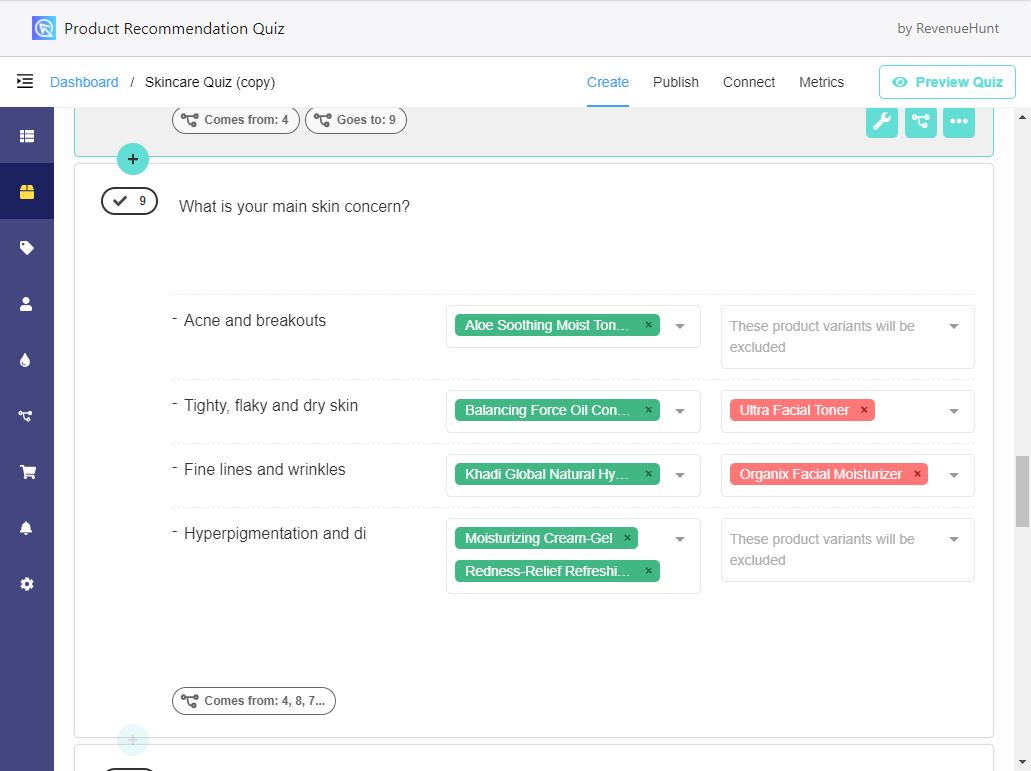 Next, in the Results Page settings change the Checkout Settings from "Add to cart" to "Link to product". As a result, the buyers will go directly to the product page and can subscribe there.