Publish Quiz: Chat Button Popup
Quiz popup when visitors click on a chat-like button.
Chat Button on the Main Page
Option 1: From Shopify Theme
Before you start, make sure to find and copy the Quiz ID of the quiz you want to publish. Here's how to find your Quiz ID.
Once you have the Quiz ID, in your Shopify store's dashboard, navigate to Online Store > Themes and click on the "Customize" button.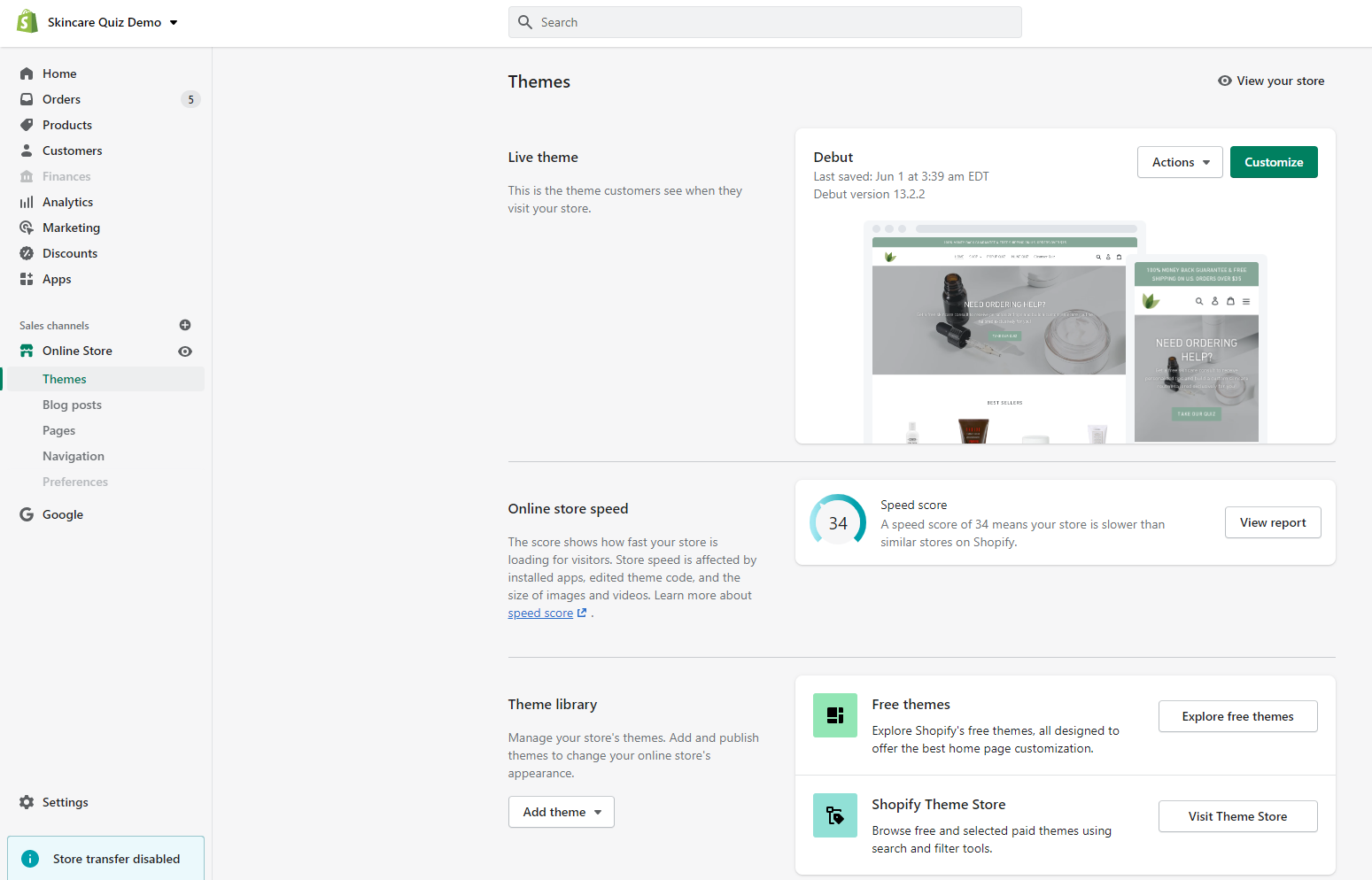 Next, open the App Embeds section and click on the Chat Button Quiz.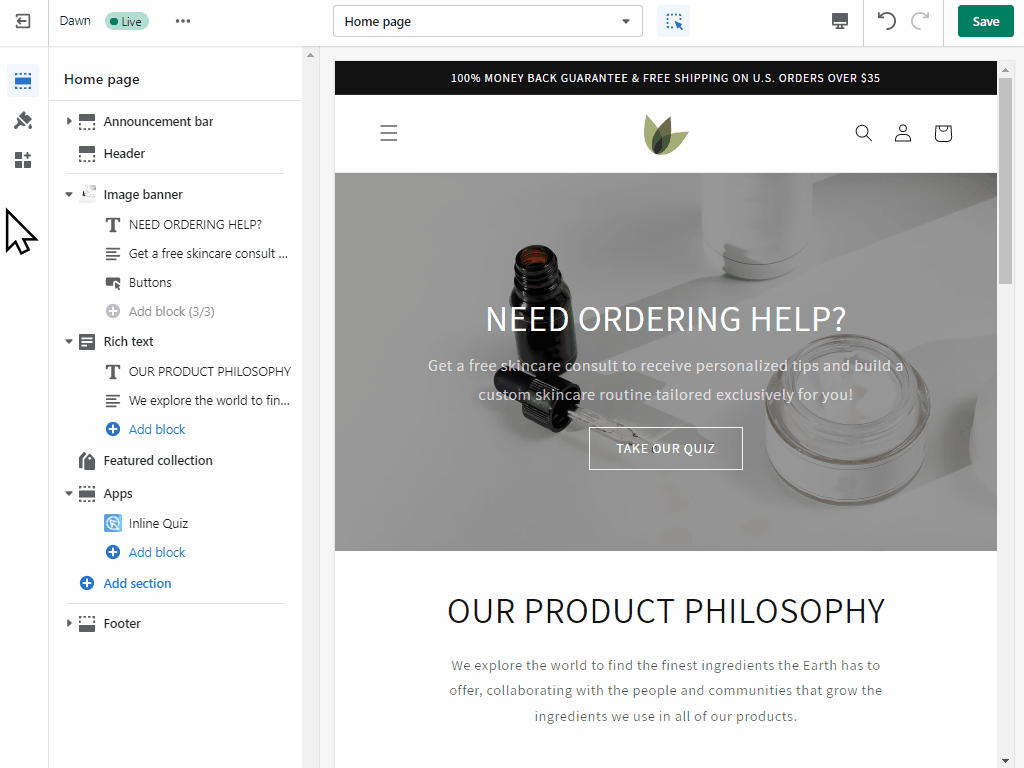 Copy the Quiz ID into the field and activate the Chat button with the toggle.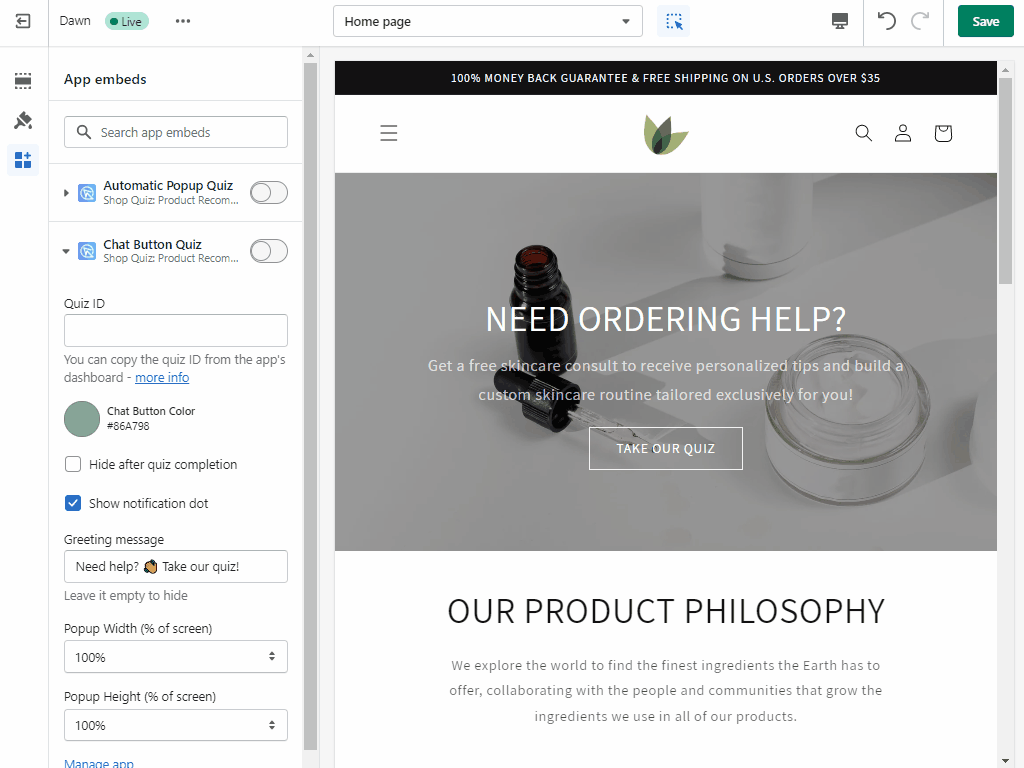 You can adjust the chat button settings. Remember to save the changes.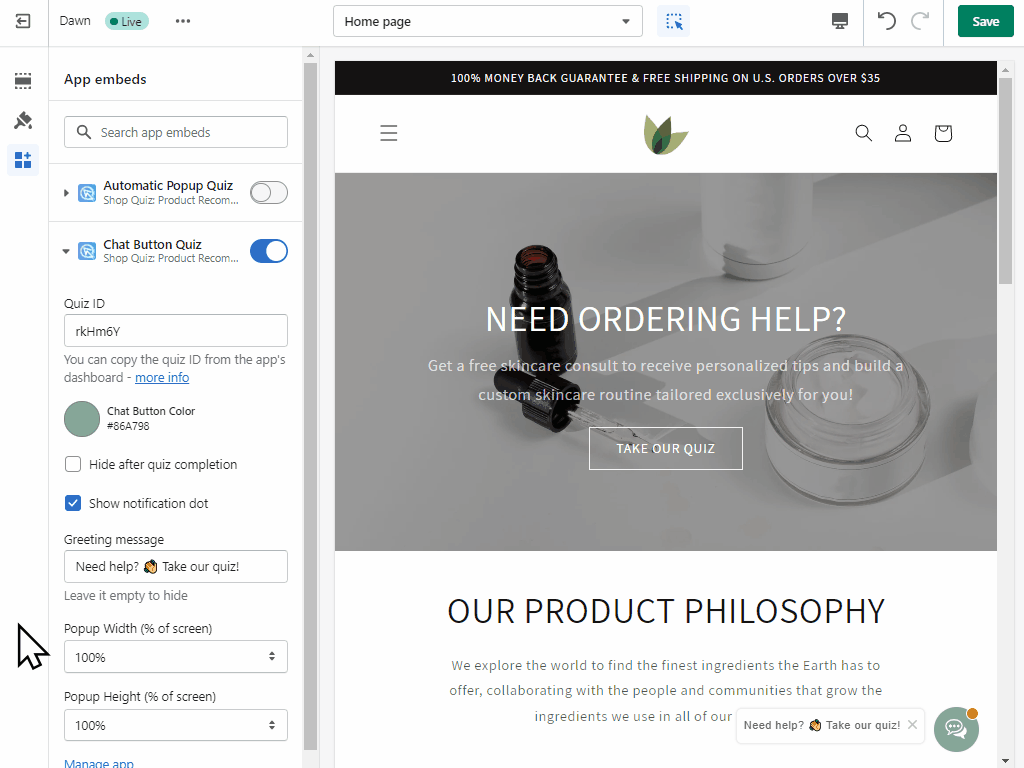 Option 2: Manual
To add a chat button that will open a quiz popup on your website navigate to the Share tab in the app and select the Chat publishing option. Adjust the chat button settings and generate a code by clicking on the "Get the code" button.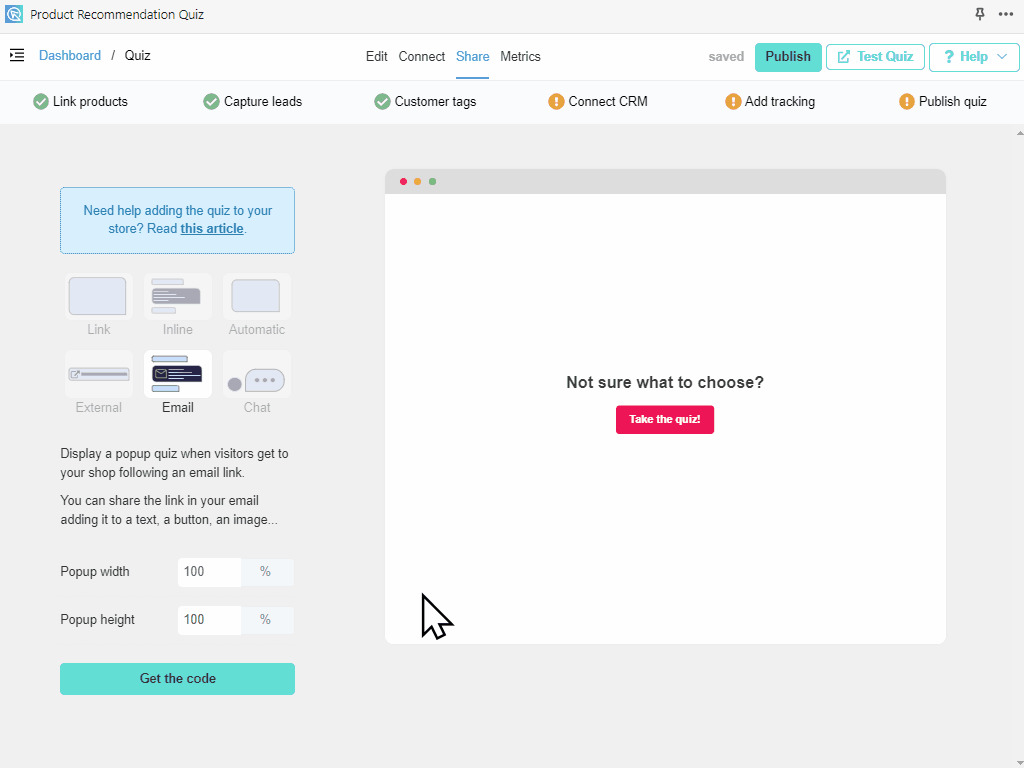 Paste the copied code in the HTML of the pages where you want the chat button to appear.
If you want it to appear in all your store, paste it in your shop's theme, right before the </body> closing tag.