Publish on Shopify store Homepage
You'll need to use the inline embed mode to display the quiz as a section on your Homepage.
The quiz should work correctly with any verified Shopify theme. However, we've observed issues with the Supply theme. If you're using the Supply theme, please try publishing the quiz on an extra test page first or contact support.
Click on the "Share" link on the top-right corner of the quiz builder.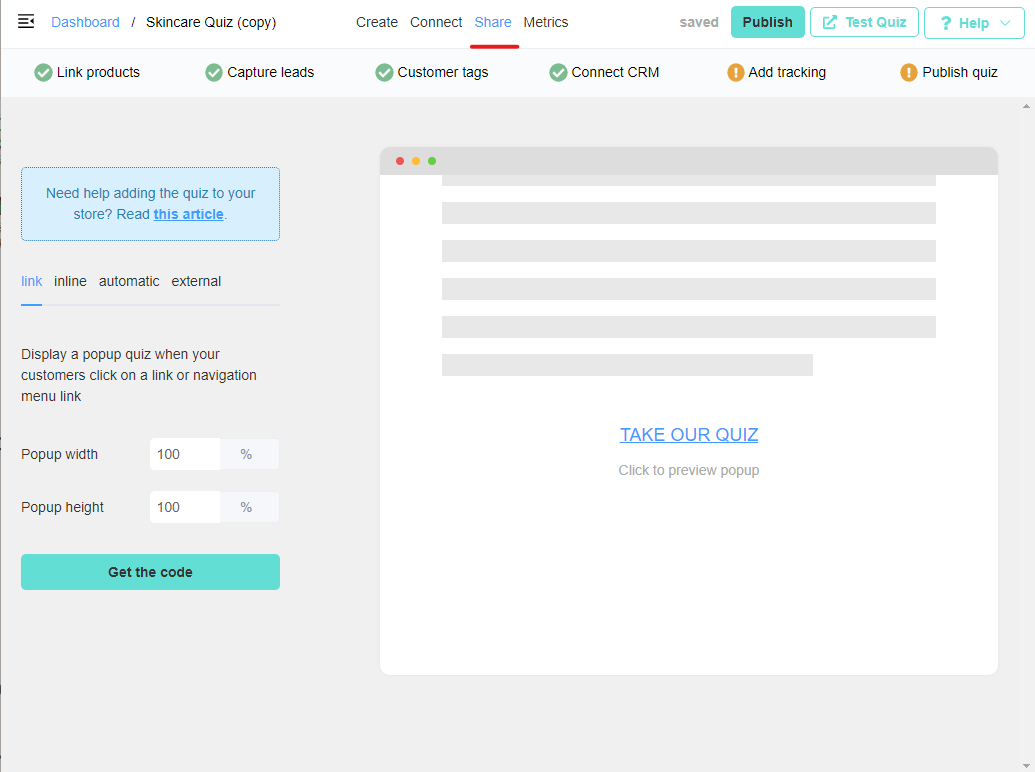 Select the "inline" mode and copy the HTML code in the black box.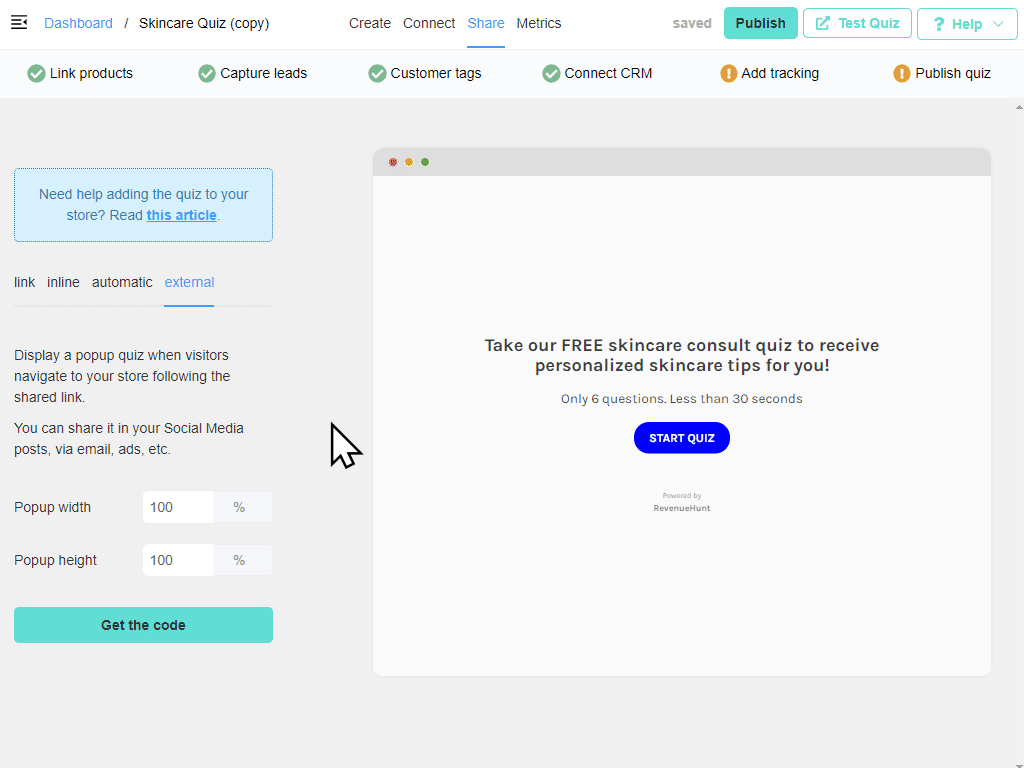 In your Shopify store's dashboard, navigate to Online Store > Themes and click on the "Customize" button.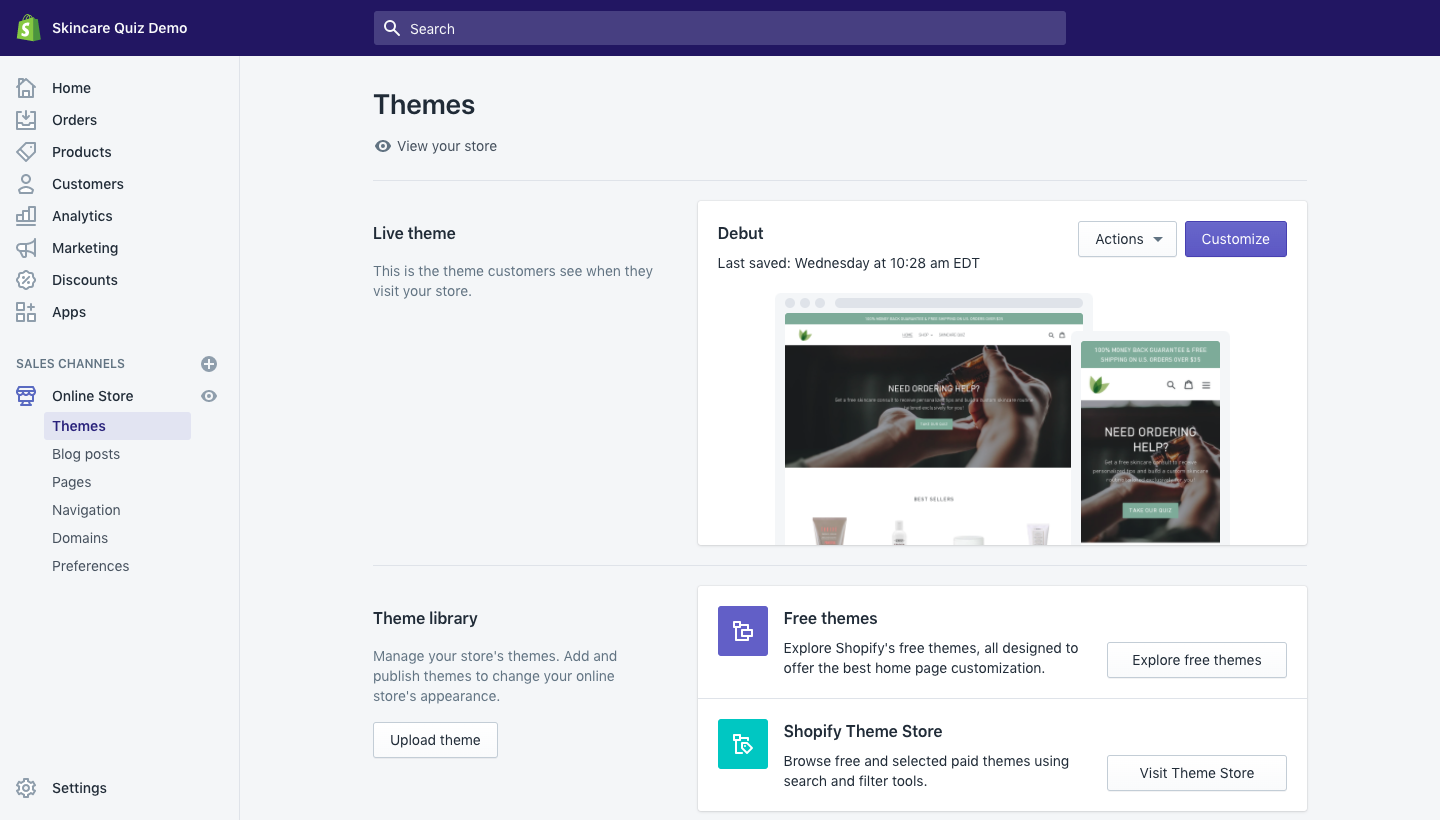 Click on the "Add section" button: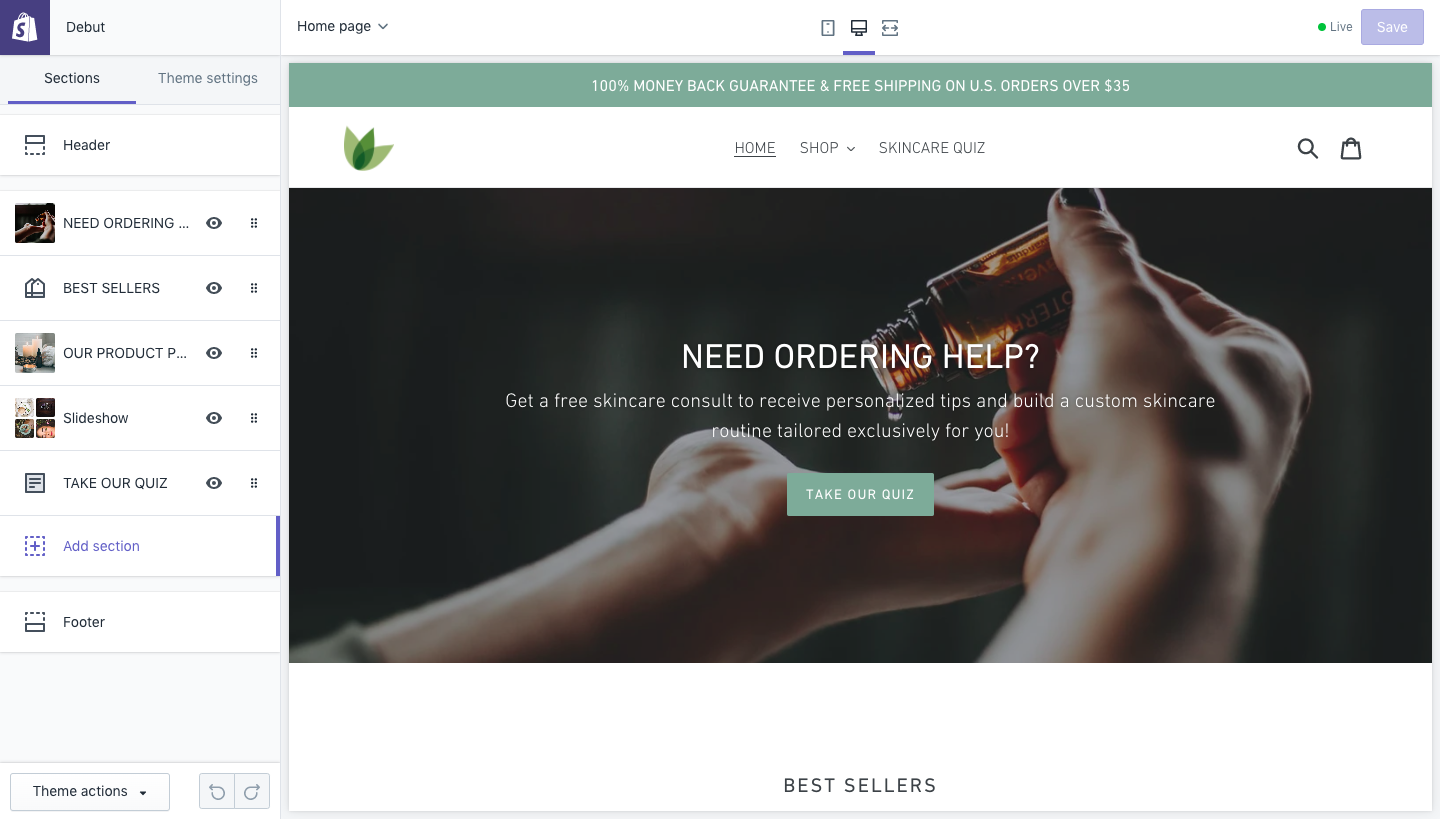 Then scroll down to click on the "Advanced Layout > Custom content" option: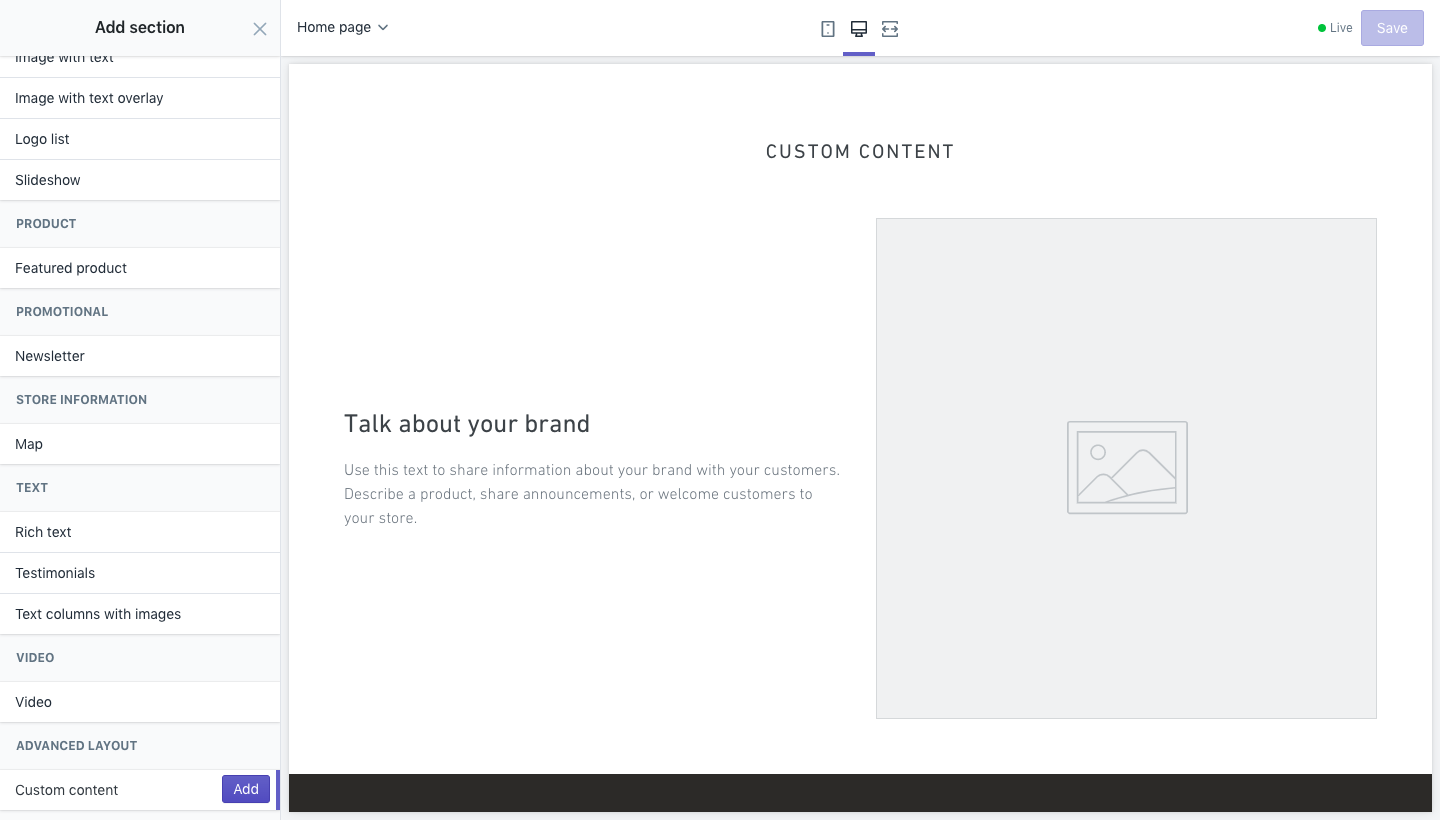 Remove all the default content sections and add a "Custom HTML" section: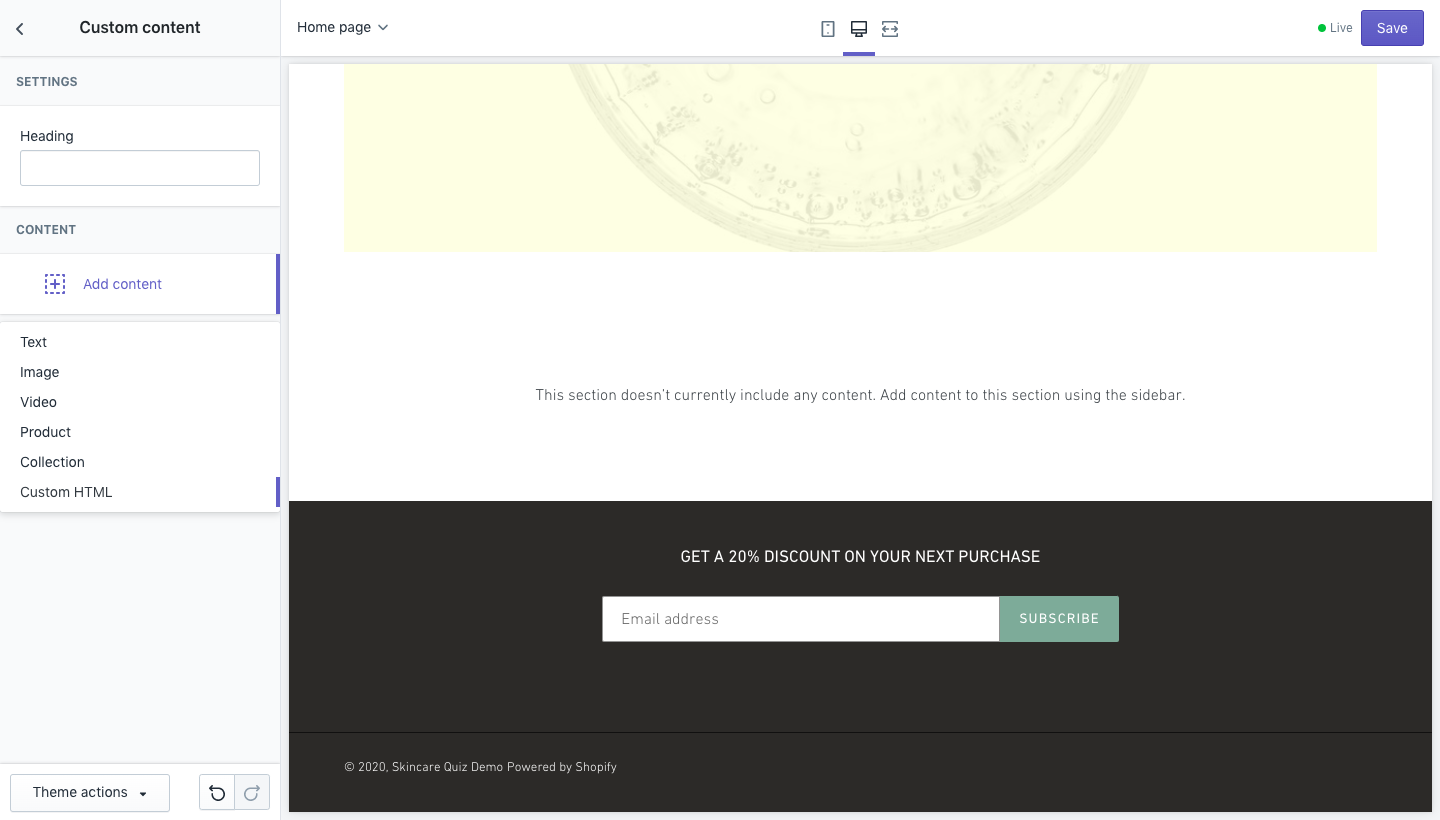 Now paste the code you copied from our app in the "HTML" input and click on "Save".