How do I find my Quiz ID?
Here's how you can find your Quiz ID in the Shop Quiz: Product Recommendations app:
From the Dashboard
Click on the quiz options (green button with 3 dots), then click on "copy quiz ID".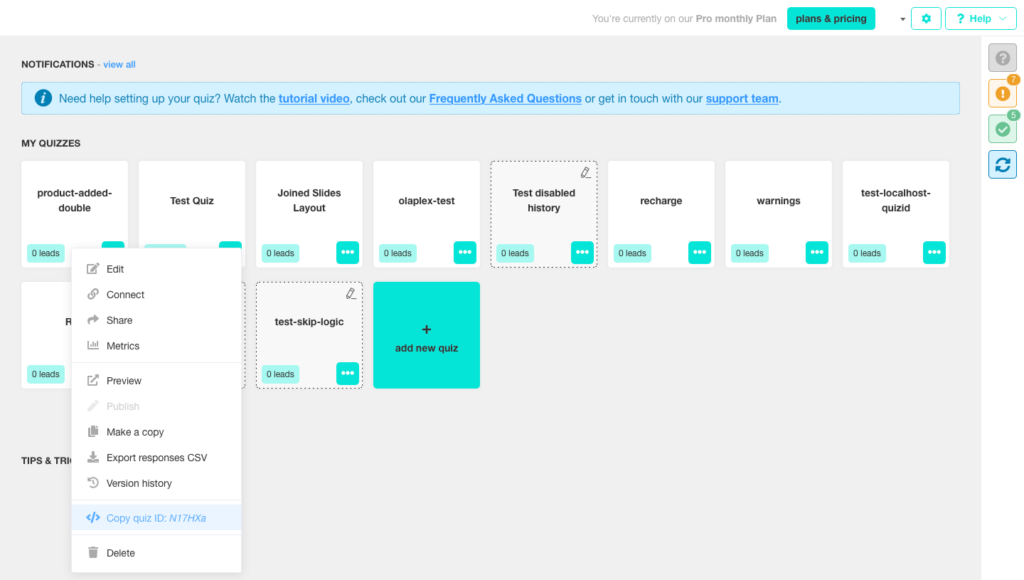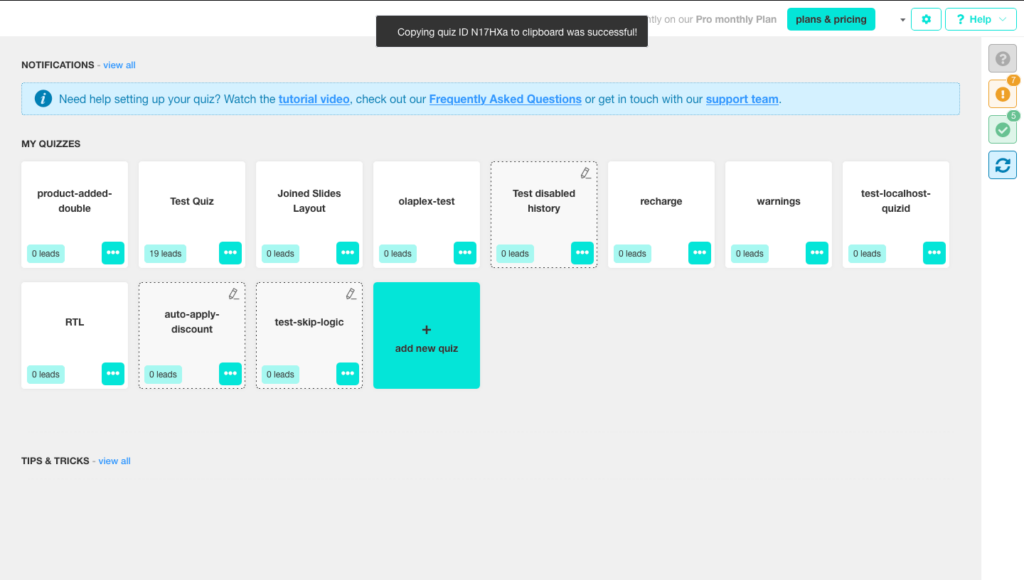 In Quiz Settings
Open the quiz and navigate to Quiz Settings. At the bottom of the section, you'll find the Quiz ID to copy.