A digital personal shopper for Squarespace Stores. Advise and delight your customers engaging them with a Product Recommendation Quiz on your Squarespace store. Easy to use, no coding required.
Free plan available. 14-day free trial. 30-day money back guarantee.
SCREENSHOTS GALLERY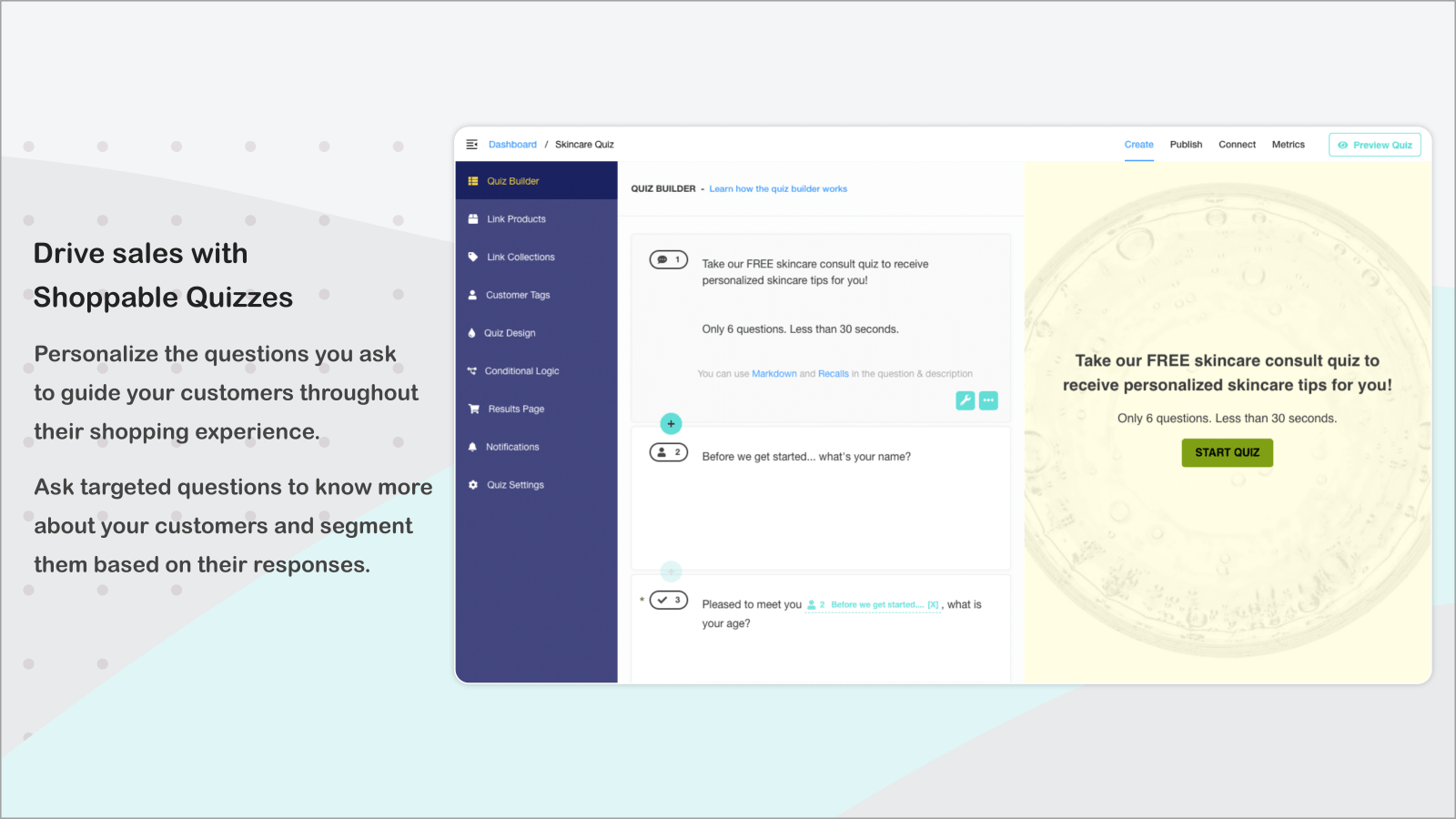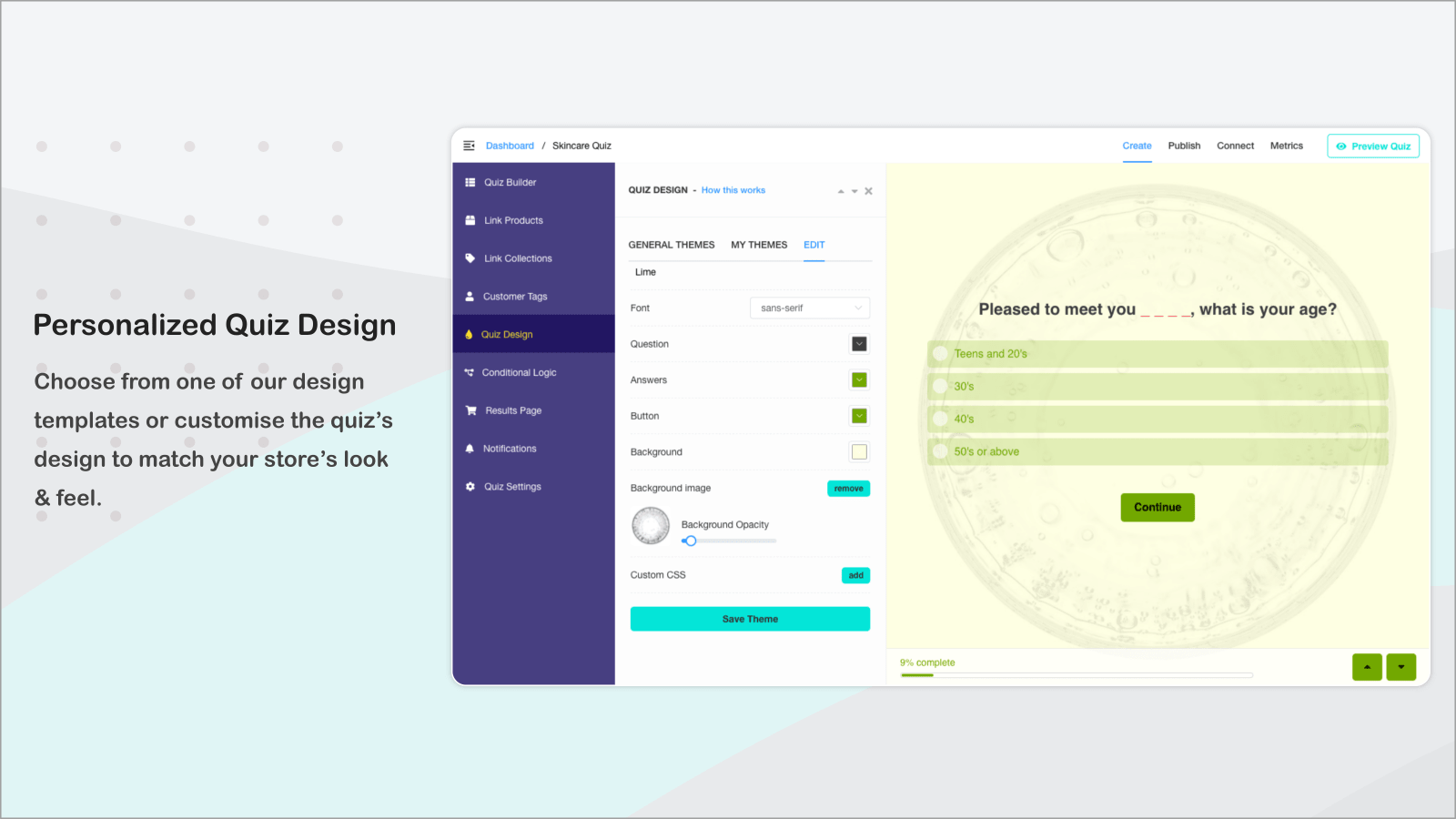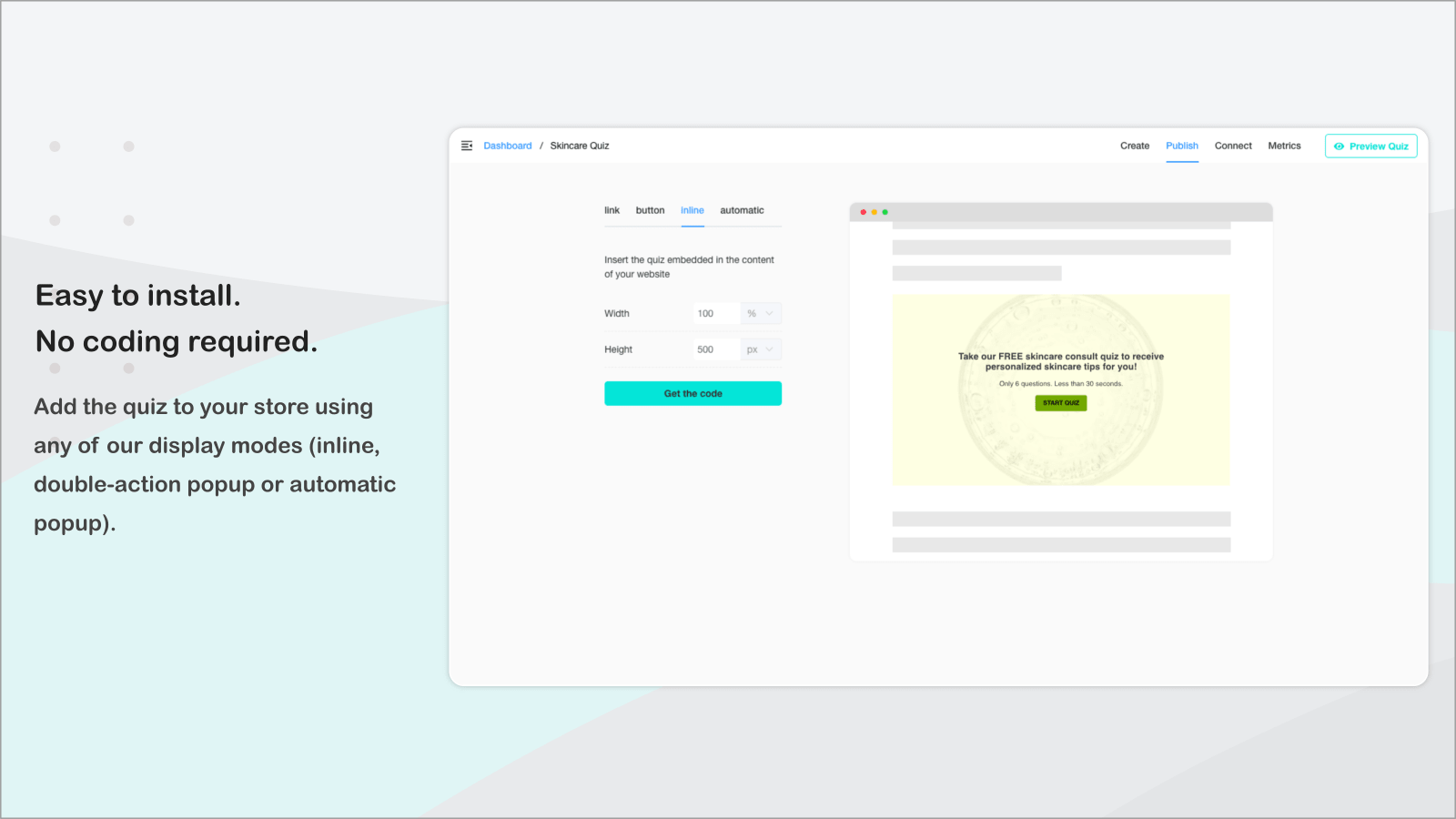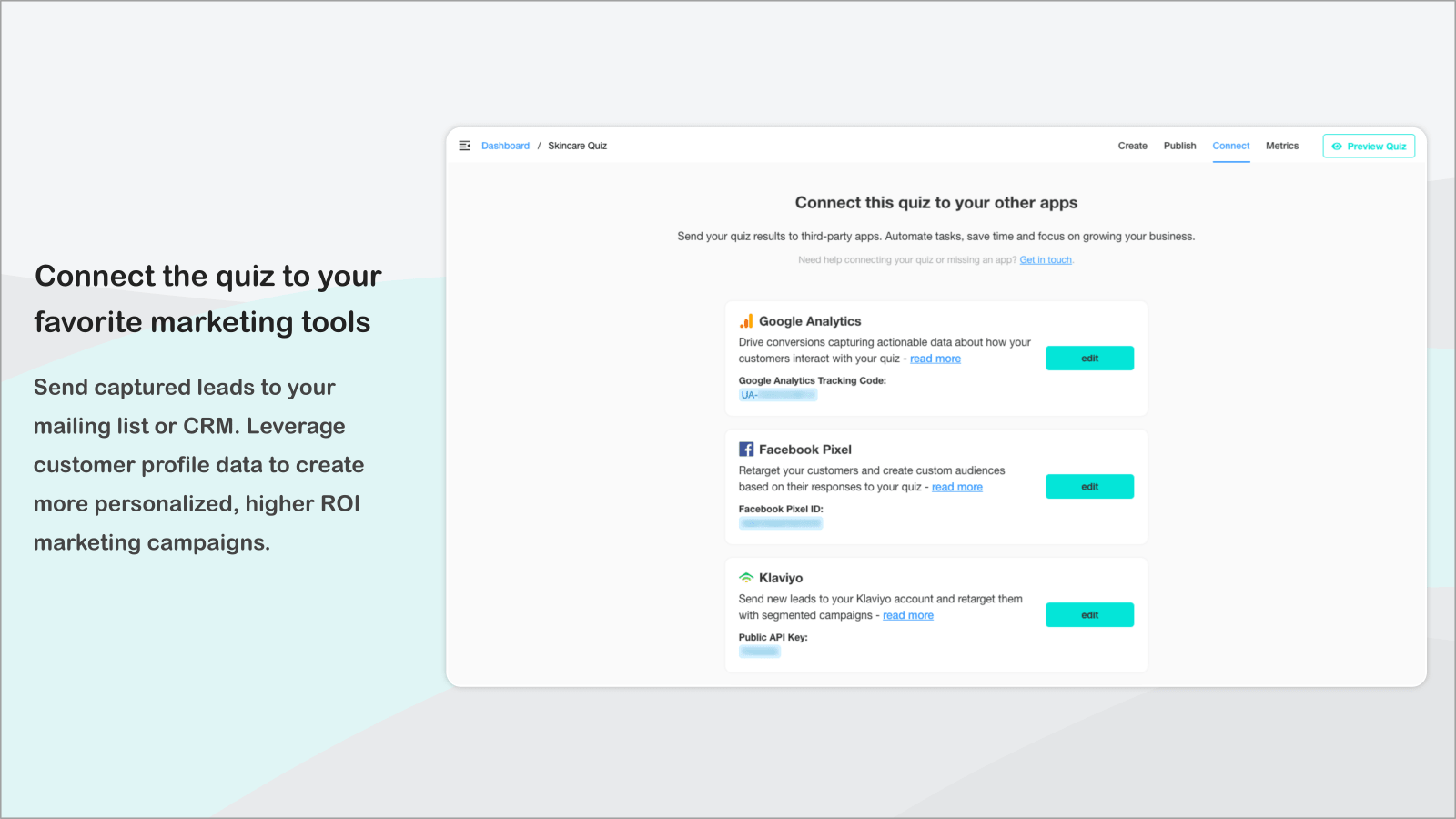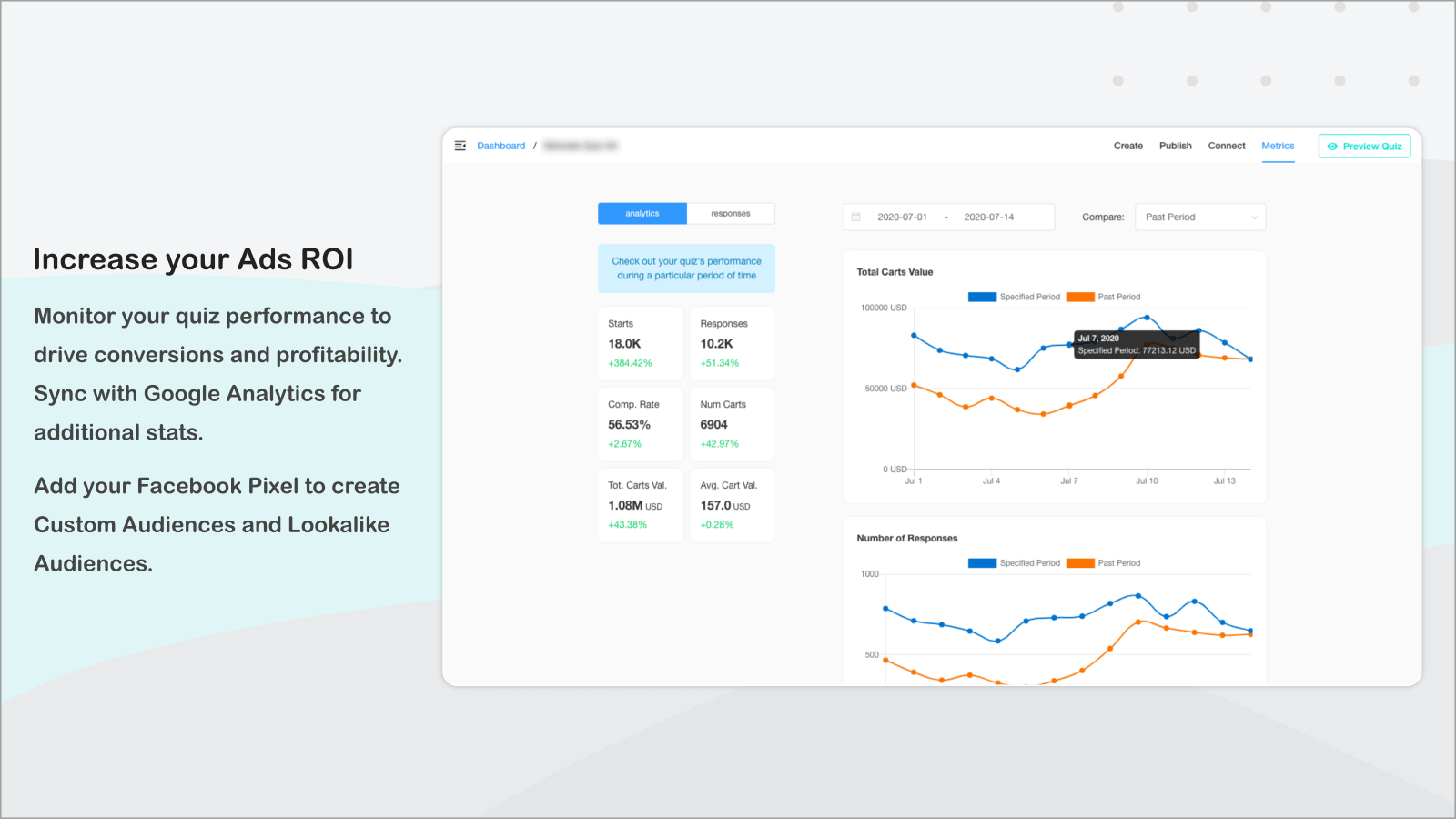 NEED HELP?
Check out our Frequently Asked Questions for more information on how to create and publish your first Product Recommendation Quiz.