Shopify Store Metrics & Insights
Turn your store's data into sales
Store Metrics cuts through the noise and reveals the insights you need to make profitable decisions that drive your eCommerce business.
get started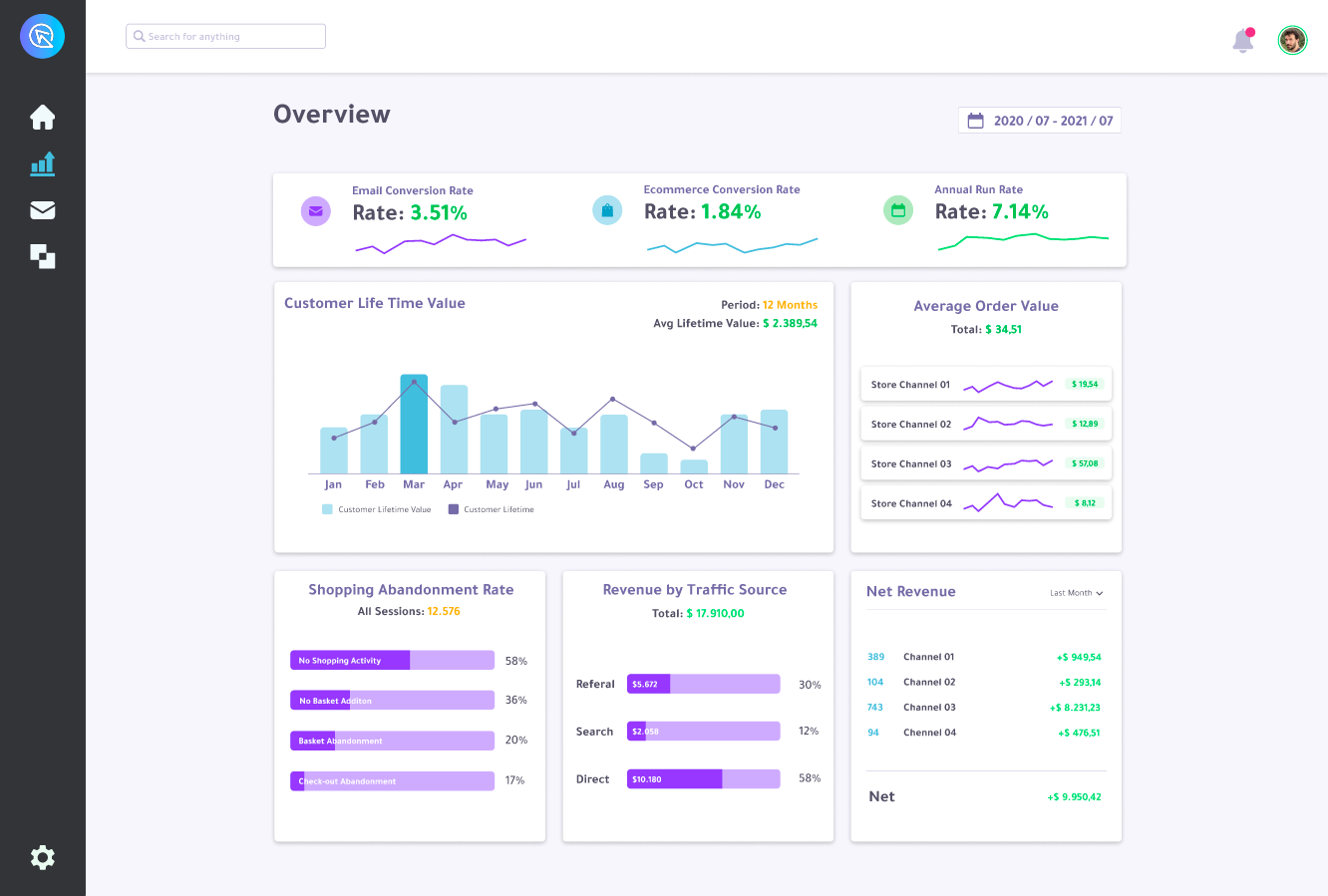 Increase your bottom line by knowing what drives growth of your store
Is the data from Google Analytics too overwhelming? Do you find Shopify's metrics not actionable? We get you. We're tired of stale charts and graphs, so we work to make our design and interface lively and inspiring. Every feature is as useful as it is pleasing to the eye.
"Thanks to Store Metrics, we're able to know what's going on with our revenue and customers in real time. Absolutely invaluable and miles ahead of doing it in spreadsheets or coding your own."
Integrates with your favorite apps
Take the work out of keeping track of your business with one-click integrations. We strive to be the eCommerce analytics solution you've always dreamed of. One click and you get dozens of actionable metrics and business insights.
Grow your eCommerce knowing your key metrics in real time
Metrics, insights, and engagement tools for Shopify stores. Measure what's happening today, plan for tomorrow, and strategize for growth down the road.
get started