Best Shopify Product Recommendation Apps for FREE (2023)
22-12-2020
Shopify Apps
One of the best ways to retain your existing customers and improve AOV (average order value) is using the Shopify product recommendation system. Shopify is currently the top eCommerce platform and the sole reason behind its popularity is the everything-at-one-place interface as well as ease of usage.
The app marketplace is loaded with tons of awesome apps for boosting your sales and these apps are created to provide a personalized experience to your audience. 
We have created an ultimate guide for those who want to convert more customers. 
What is Shopify product recommendation? 
Product recommendation is an untapped marketing technique for getting higher ROI and Shopify product recommendation, as stated, is a platform leading you. These recommendations are usually personalized according to customers for improving their overall experience. 
There are multiple Shopify apps that help you customize the user experience. Some of the best ways are:
Product recommendation quiz for better conversion
Personalized email-based product marketing 
Boost AOV using upsell and cross-sell apps 
Scale business via product subscription 
Now that you're known to different ways Shopify product recommendation apps help you, let's review the hand curated list.
Product Recommendation Quiz
The top reason niche stores don't convert even after getting targeted traffic is that the customer is unable to find the product customized in accordance to his needs. Even, if you put-up tons of variations on your eCommerce store for a specific product, your audience won't be wanting to waste their time customizing the product.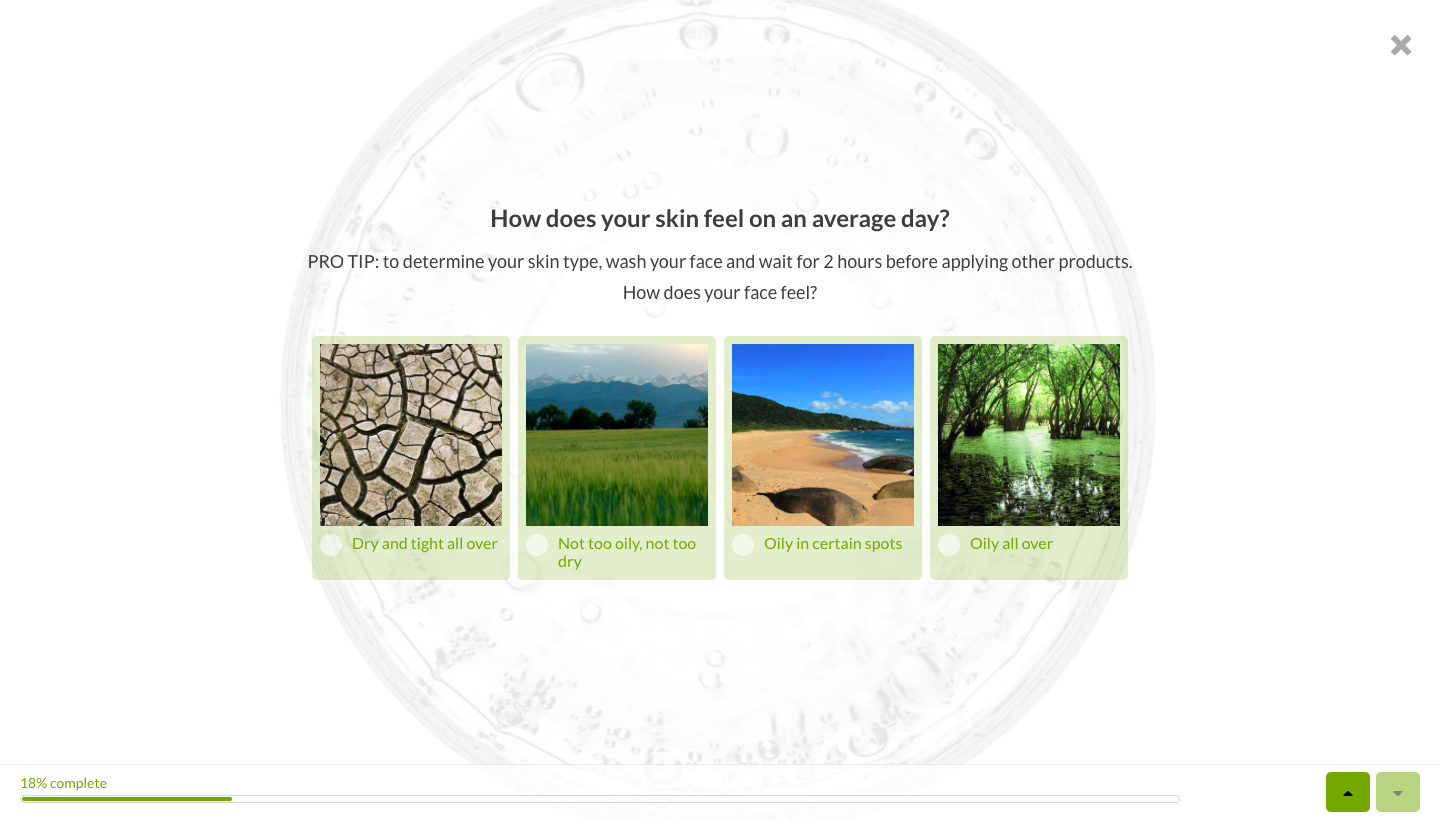 Shopify's Product Recommendation Quiz app is like a personal shopping assistant for you customers. It'll ask a bunch of questions from your visitors in quiz format. Once the customer checks the MCQs, he'll be redirected to the right products. This not only helps with conversion as well as with the cart abandonment issue. 
Free limit: Free (unlimited quiz engagements / 100 quiz completions per month) 
Klaviyo
Klaviyo is an email marketing app for delivering memorable experiences to your visitors. You can use this Shopify app for creating custom email & SMS campaigns and can also be used to build a high value relationship.
Using the Product Recommendation Quiz for Shopify app, you can create dynamic quizzes to capture leads and actionable data from your customers. This data can be sent automatically to Klaviyo to run segmented campaigns.
Plus, the 360 degree customer profiles help you know behaviours, customer actions and other details for personalizing the customer experience in a few clicks. The best part about this app is that you can recommend products using automated emails created with custom workflows. 
Free limit: Free up to 250 emails 
UpPromote: Affiliate & Referral
UpPromote is the top recommended affiliate/referral app on Shopify App Store. With this all-in-one solution, you can easily build and manage your marketing campaign. UpPromote is serving more than 90 thousand users globally with over 375M revenue generated.
UpPromote is suitable for all business sizes with the price from FREE to $199.99/ month. Furthermore, UpPromote implements customization upon request for Enterprise customers. 
Key features of UpPromote: Affiliate & Referral by Secomapp:
Easy-to-use:

Quick setting up process with detailed instructions. Automated processes with automated functions can help to save time, such as Auto-generated affiliate links, coupons, and auto-approval affiliates/referrals.

Build your affiliate team:

Customizable

affiliate registration form

. Besides, you can create unlimited affiliate programs with different commission offers.

Manage your affiliate campaign:

Track all referral orders and manage your affiliate performance through a reliable real-time tracking process.

Support to recruit affiliates

by free listing on

UpPromote Marketplace

; or with a Multi-level Marketing feature.

The customer referral feature

allows your customers to refer your products to their friends and family and earn a small commission. 
PickyStory
PickyStory is a great choice if you're looking for an app that allows you to offer recommended products to your customers, but also gives you control over which products you are recommending and displaying. With PickyStory, you can create bundles of products, offered to customers on your existing product pages.
Because you are creating the bundles manually, you can choose specifically which products you group (and sell) together. By grouping and recommending products that are frequently purchased together, you increase the likelihood of making a sale.
PickyStory also enables you to add an optional discount to your bundles, making the deal even more attractive for your customers. As well as product bundles, there is a range of other types of deals available with PickyStory. You can create a shoppable gallery, sell packs of products as a single product, offer tiered pricing, and more.
Top features:
• Simply drag and drop deals onto any page – no code required
• Inventory auto-synced with Shopify at SKU level
• Widgets can be fully customized to blend seamlessly into your existing pages
• Display product deals on-page or as a popup
Free limit: 14 days free trial then (then $9.50 per month)
Wiser Product Recommendations
If you want to improve average order value using upsells and cross sells, this is the best Shopify product recommendation app you are looking for.
Wiser Product Recommendation provides multiple ways to recommend products to your customer. You can use stationary upsell or cross sell widgets, recommendation popups, thank you page recommendations and personalized email recommendation.
You'll like the in-depth analytics that will help you track your sales like a pro. 
Free limit: Free (until Wiser generated sales is more than $50 per month)
ReConvert Upsell & Cross Sell
The post purchase experience will re-engage your customers. Rather than using cold email outreach with low ROI, you'll be optimizing your thank you page for user engagement. Cross sells & upsells using thank you pages is a technique similar to abandoned cart marketing.
While the upselling & cross selling recommendation will be automated, you'll be able to use the drag and drop interface to fully customize the page.
Free limit: Free up to 50 monthly orders (generated via app)
PowerBuy
PowerBuy is geared towards recommending group purchase for a discount. PowerBuy is a smart way to integrate scarcity marketing with product recommendation. You can use the PowerBuy button as a hover display or regular button with countdown timer.
This Shopify app also allows you to check products that are available for the PowerBuy button (with bulk discount). Next, it uses Artificial intelligence and automation for recommending personalized lists of products. You'll also be able to add a social sharing button along with a PowerBuy box.
Also, if you notice, it offers word-of-mouth marketing to your eCommerce store.
Free limit: Free (3% commission on PowerBuy sales)
Product Recommendations PRO
Although there are tons of display based recommendation marketing but if you can't find much, Product Recommendations PRO is a good option.
This app lets you make personalized recommendations anywhere on your eCommerce store including home, cart page, search page and more. Plus, it gives you a short code that you can use in any area for recommendation widgets.
You'll also be able to club products for upsell which are based on best sellers, new arrivals, collections, product types, product vendors, product tags and recently viewed products.
Free limit: completely free
Also Bought
In the year 2019, Also Bought is awarded as one of the best Shopify app. You can use it for cross-selling and to recommend similar products in that niche. They use "customers who bought this item also bought" recommendations for related items. This app claims to have an Amazon-like product recommendation system.
The automated recommendations can be altered manually or via filters like collection, product type, etc. You'll also get to decide the position of the widget on the product pages and checkout cart.
Free limit: 30 days free trial then (then $9.99 per month)
How to get the best out of Shopify product recommendations? 
Shopify offers a lot of marketing apps that you can couple with product recommendations and get higher ROI. 
But as mentioned, one thing you need to take care of is the theme design. Shopify theme design needs to go along with your product recommendation app. Mostly, minimal or modern product pages show good results. 
Also, you can always alter the theme based on the visual brand aesthetics for your eCommerce store. 
Additionally, the landing page needs to drive customers directly to the product he is searching for. But this specific redirection needs some development work and this is where Shopify quiz apps come in action. It provides an awesome funnel system that skyrockets your sales in no time.
shopify
---