Product Recommendation Quiz App Introduces Integration with ReCharge Subscriptions
4-7-2022
App New Features
eCommerce
Shopify Apps
The Product Recommendation Quiz app is excited to announce a new integration with ReCharge Subscriptions for Shopify. This integration allows quiz takers to recommend subscription products via the quiz. With this new feature, businesses can increase their conversion rates and boost sales of subscription products.

Product Recommendation Quiz app
The Product Recommendation Quiz is a quiz app that helps customers find the right products for them. It provides personalized product recommendations based on the user's answers to a series of questions. The quiz takes into account the user's preferences to recommend products that are perfect for them. By using a quiz, businesses significantly reduce cart abandonment, increasing their conversions (especially from first-time purchasers).
Recharge Subscriptions app
ReCharge Subscriptions is a subscription service that allows customers to subscribe to products they love. With ReCharge Subscriptions, customers can choose to receive their products on a monthly, bi-weekly, or weekly basis. This service is perfect for customers who want to make sure they never run out of their favorite products.
Businesses of all types are using ReCharge Subscriptions to improve their sales. For example, e-commerce stores are using the service to offer subscription boxes of products. This allows customers to receive a monthly box of products that they love. Other businesses are using ReCharge Subscriptions to offer recurring discounts to customers who subscribe to their products. This is a great way to increase customer loyalty and repeat business.
How does the Product Recommendation Quiz + Recharge integration work?
The Product Recommendation Quiz app is integrated with ReCharge Subscriptions, which allows customers to recommend subscription products via the quiz. The goal of this integration is to make it easier for customers to find and subscribe to the products they love. In short, the quiz app syncs all your subscription products and allows you to link them to choices in the quiz. Then, once the products are recommended, the customer can pick the duration and add the product to the cart directly from the quiz results page.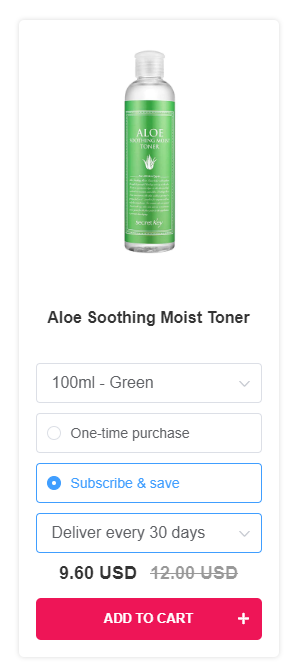 If you don't use the Product Recommendation Quiz or Recharge apps yet, follow the links to install them:
Install the Product Recommendation Quiz app for Shopify
Install Recharge Subscriptions app for Shopify
Activate ReCharge Subscriptions for your Quiz step-by-step
If you're a Shopify store owner, you can easily integrate ReCharge Subscriptions into your quiz. Simply open the Product Recommendation Quiz app from the Apps menu in your Shopify store.

Next, open the quiz and navigate to the Connect tab.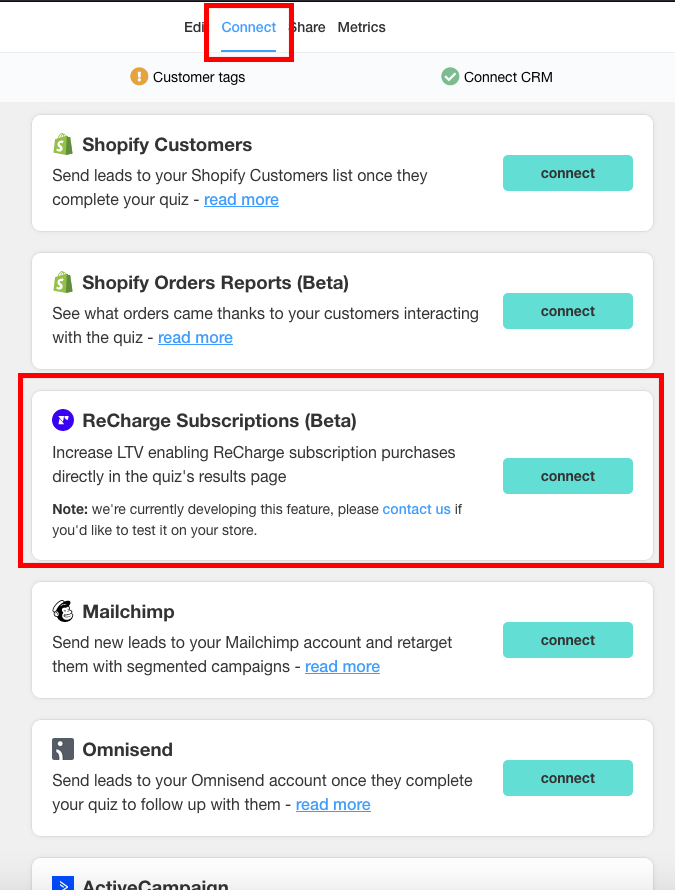 Scroll down to Recharge Subscriptions and click "connect".  After this, wait for a few minutes until we sync all of your ReCharge subscriptions into the app.
Then, in the quiz builder, link your ReCharge products to the corresponding choices in the quiz and hit the "Publish" button: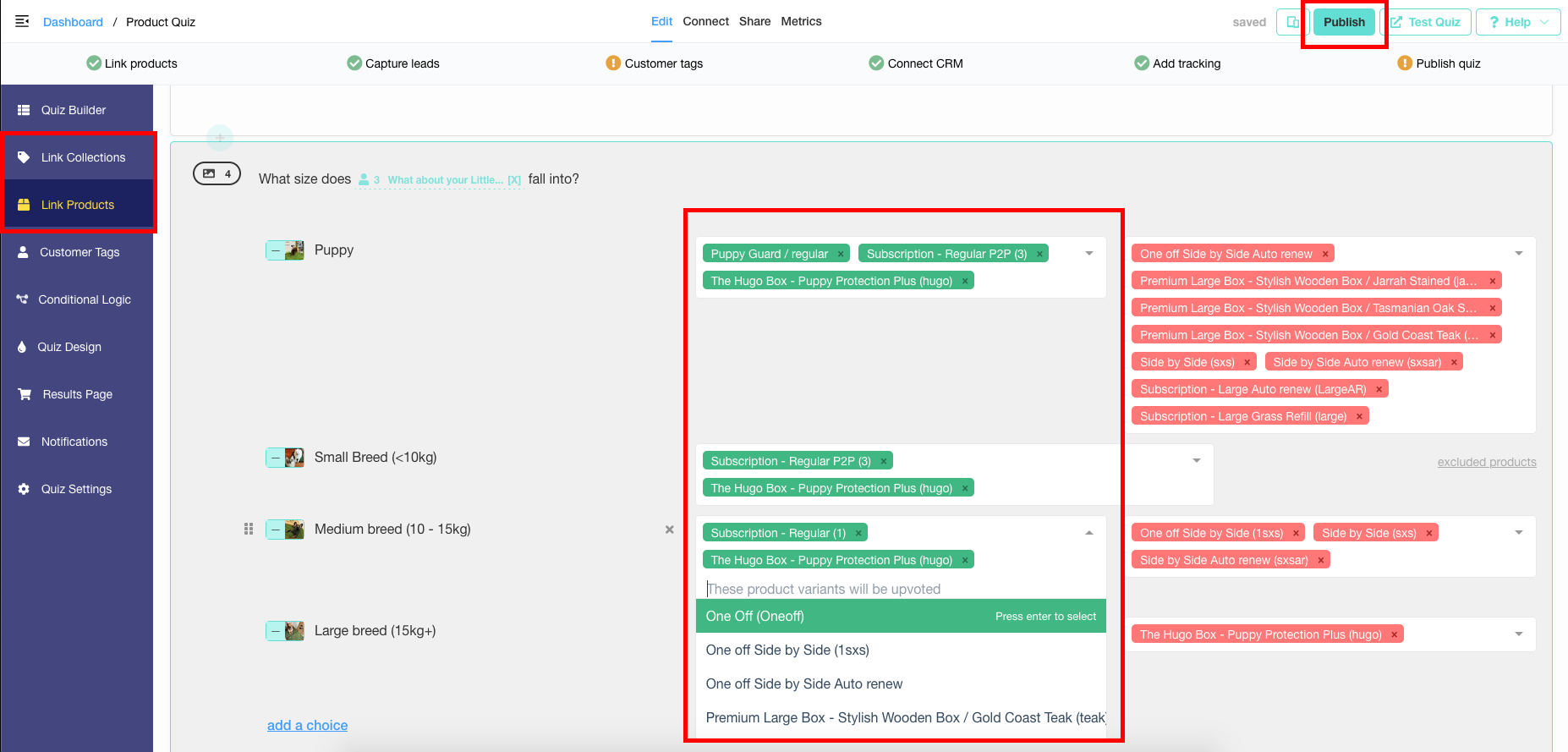 Once done, you'll start recommending subscription products to your customers via the quiz.
Make sure to connect your Recharge subscriptions now so that you can start taking advantage of this new feature!
Tip: How to create a successful subscription business model
There are a few things you can do to create a successful subscription business model.
First, it's important to offer products that customers will love. Make sure you're offering products that are high quality and that people will actually want to receive on a monthly basis.
Second, it's important to offer competitive pricing. Be sure to research the prices of similar products so that you can offer a competitive price.
Third, help customers choose. Use a quiz to direct the customers to the product that's right for them. This will increase their confidence in a long-term purchase.
Finally, it's important to provide excellent customer service. This will help you retain customers and keep them coming back for more.
By following these tips, you can create a successful subscription business model that will help you improve your sales and grow your business!
Get the app!
We are thrilled about this new integration and believe that it will help make the product recommendation process even easier for our customers! The Product Recommendation Quiz is the perfect way to increase sales for your subscription products. With our new ReCharge Subscriptions integration, you can now recommend subscriptions directly from the quiz. So why wait? Get started today and watch your conversion rates soar!
---