Product Recommendation Quiz for POS Tablet Stands
Looking for a product that's perfect for you? Let RevenueHunt Product Recommendation Quiz help! This handy tool can be used in Tablet Point of Sale Stands (POS Stands) to help guide your customers to the perfect purchase. With just a few simple questions, our quiz will direct buyers straight to the product they've been searching for. Whether you're looking for cosmetics, clothing, or anything in between, our quiz is perfect for improving your customer's buying experience. So why wait? Try the Product Recommendation Quiz today!
Free plan available. 14-day free trial. 30-day money back guarantee.
How does it work?
You can build your very own quiz with our Product Recommendation Quiz app. We've got quiz templates available for any brand: beauty, cosmetics, skincare, sports equipment! You open the quiz page on a tablet installed in your POS stand (iPad, Galaxy, Lenovo). All that's needed is an internet connection. Customers who come into store during busy hours are able get recommendations quickly without having to wait around too long while staff goes over other options with them individually – saving time badly spent at hand selling counters when there could instead be more profits made off each sale due.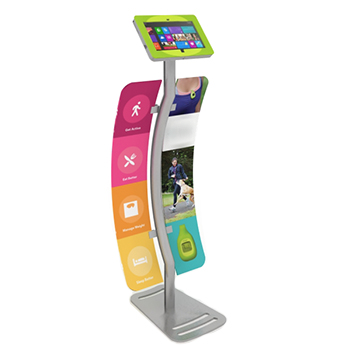 Recommend the Right Products
Shoppable quizzes drive sales, advise customers on finding the right products for them and help them make confident purchasing decisions.
Know Your Customers
Quizzes let you collect actionable data by asking your customers targeted questions. Segment and tag your shoppers based on their responses.
Grow Your Audience
Send captured leads to your mailing list or CRM. Leverage customer profile data to create more personalized, higher ROI marketing campaigns.
SCREENSHOTS GALLERY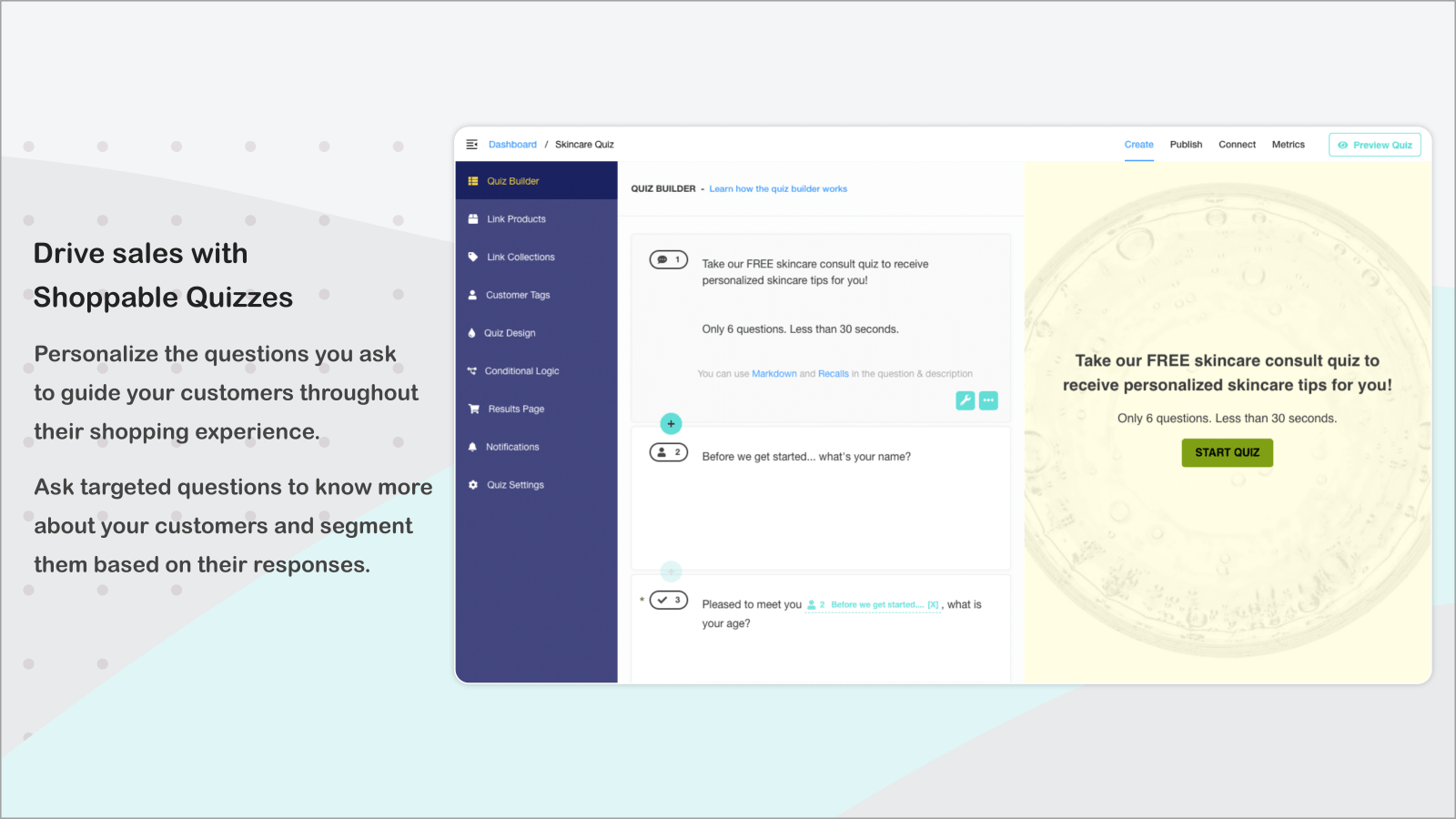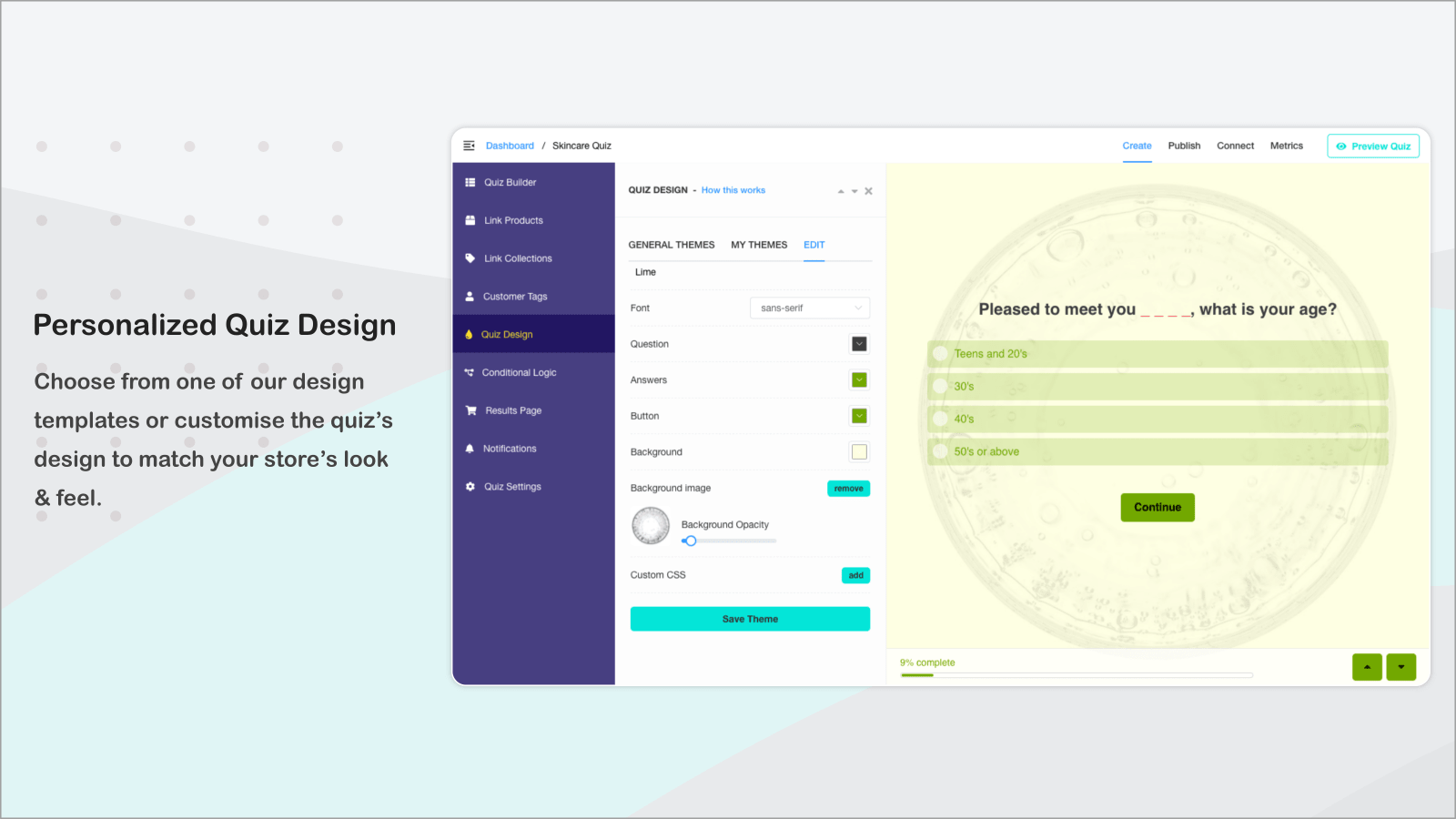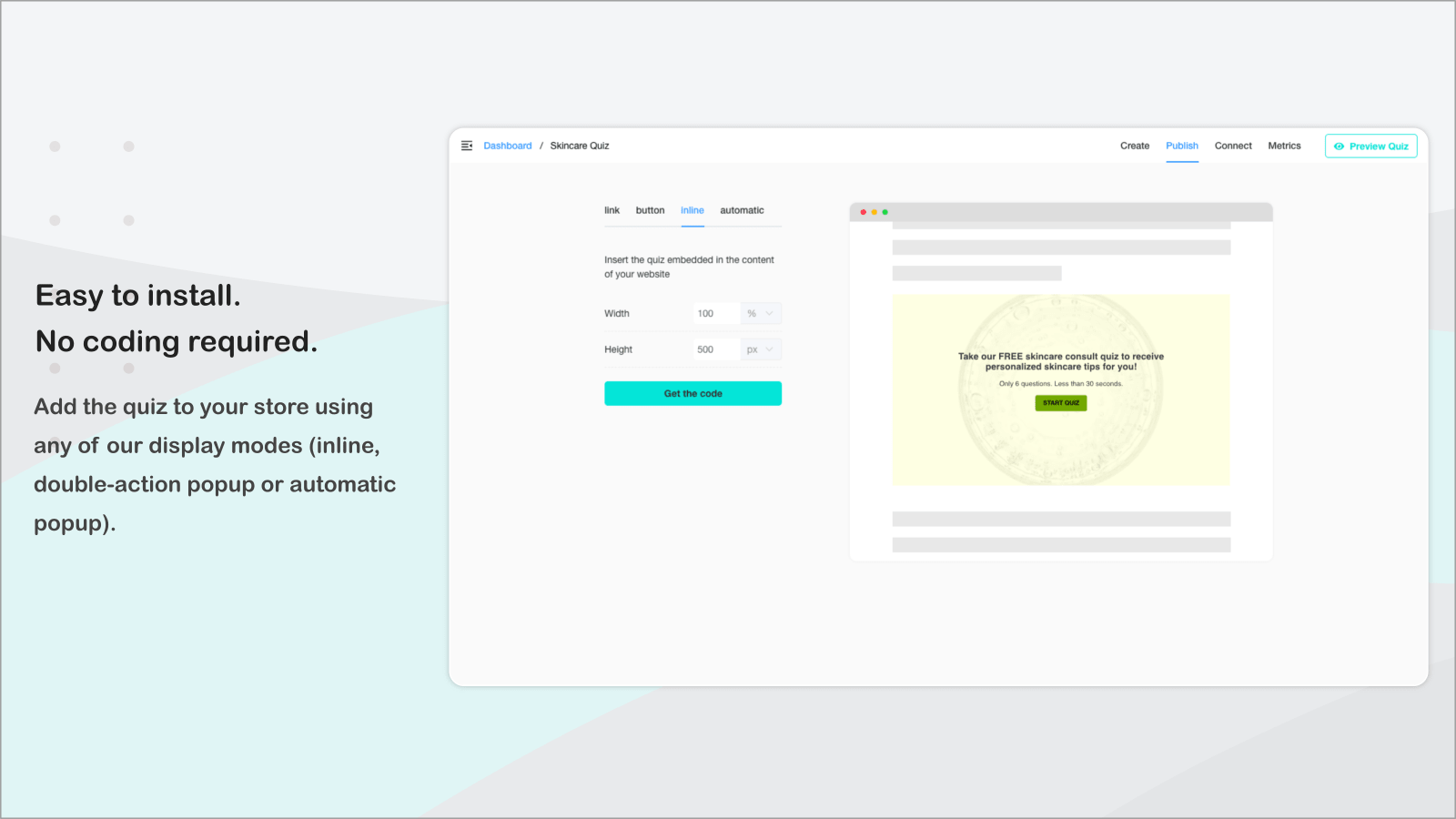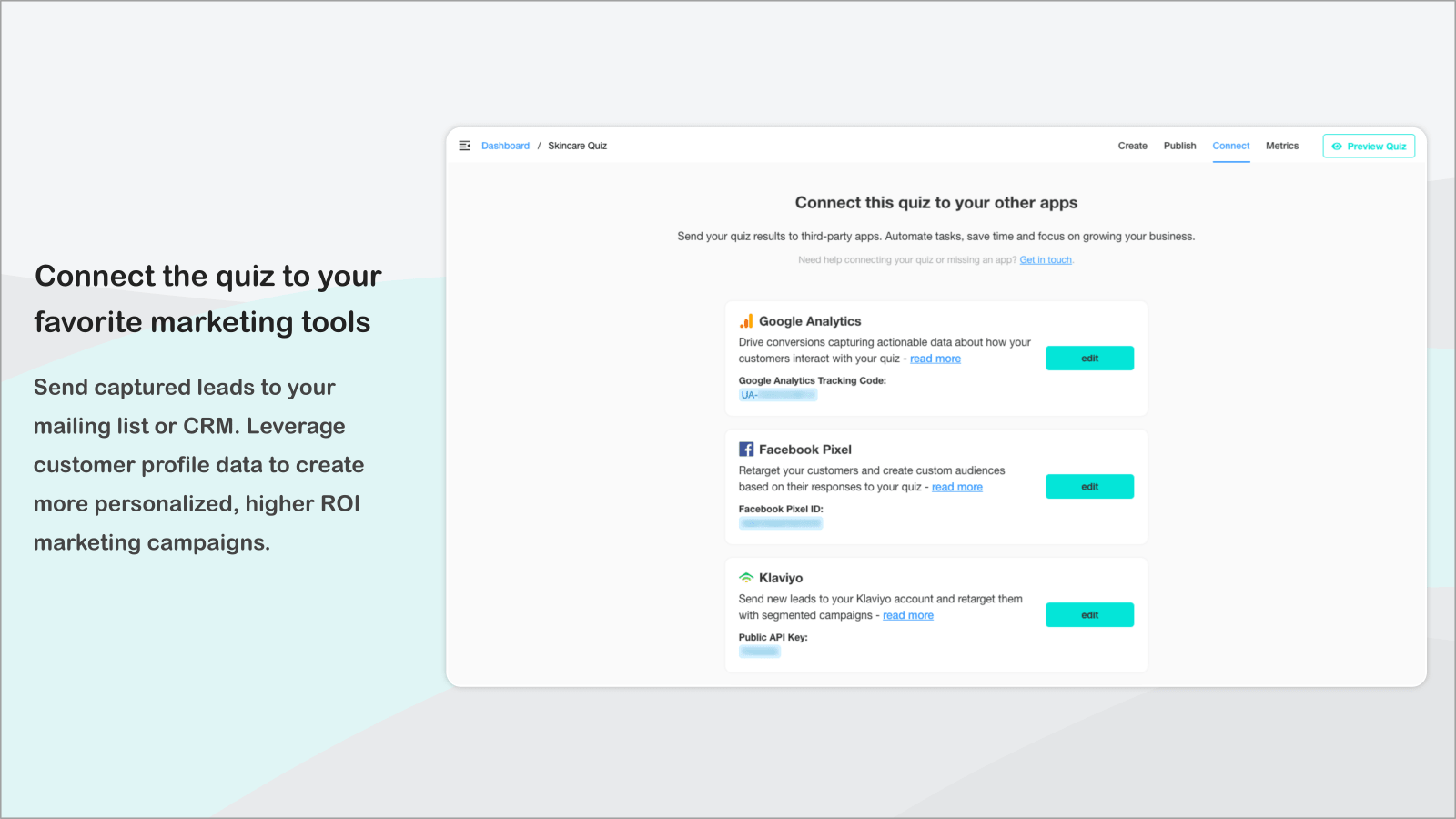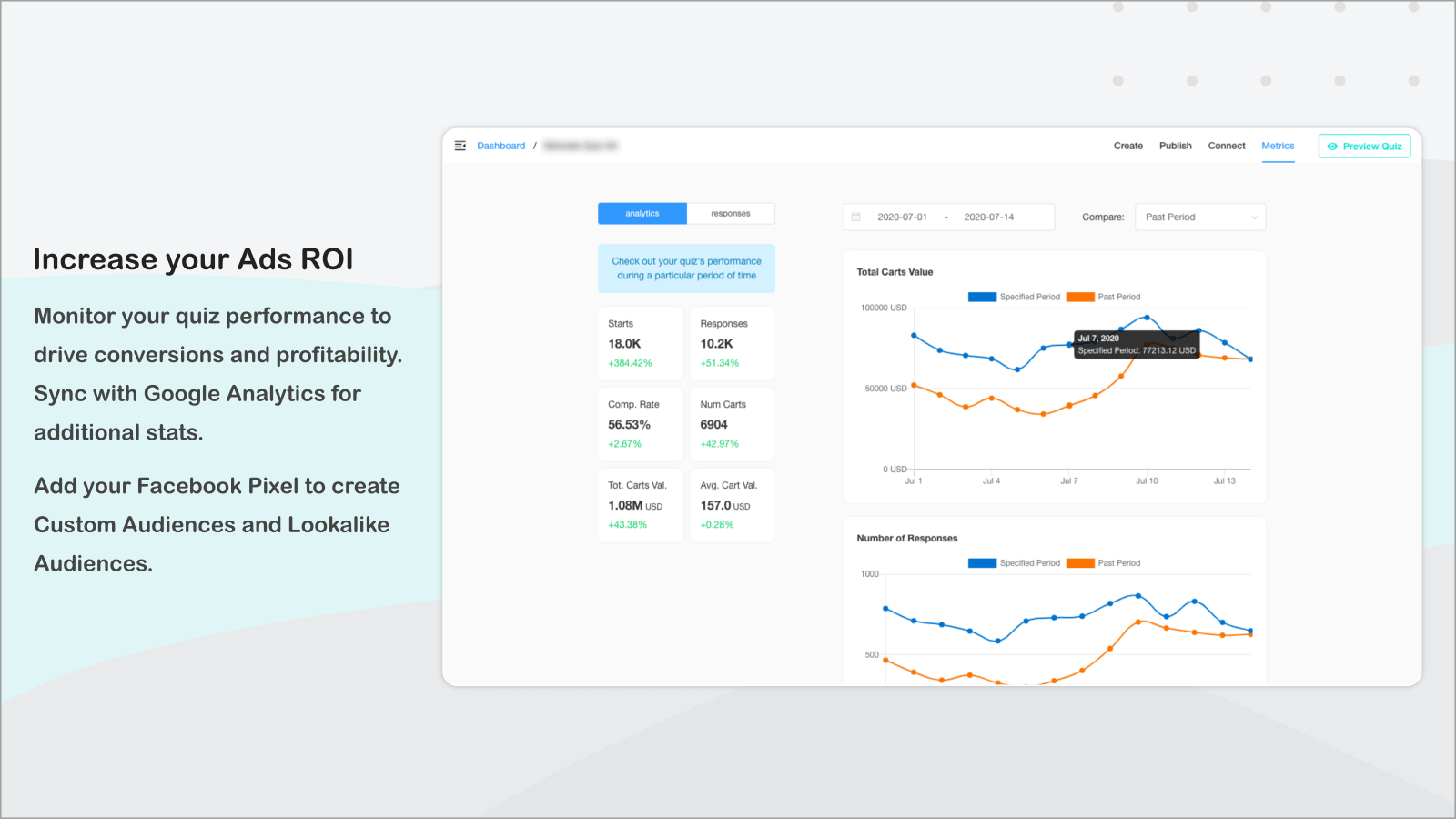 NEED HELP?
Check out our Frequently Asked Questions for more information on how to create and publish your first Product Recommendation Quiz.