Magento Installation (Beta)
Follow these steps to use our Product Recommendation Quiz for Magento.
Download Product Recommendation Quiz Module
To install the Product Recommendation Quiz app for Magento, first, download the following module and install it:
Get the Module Installation File
Grant Permissions
After installing the module, you'll have a new option in the Marketing tab called Product Quiz: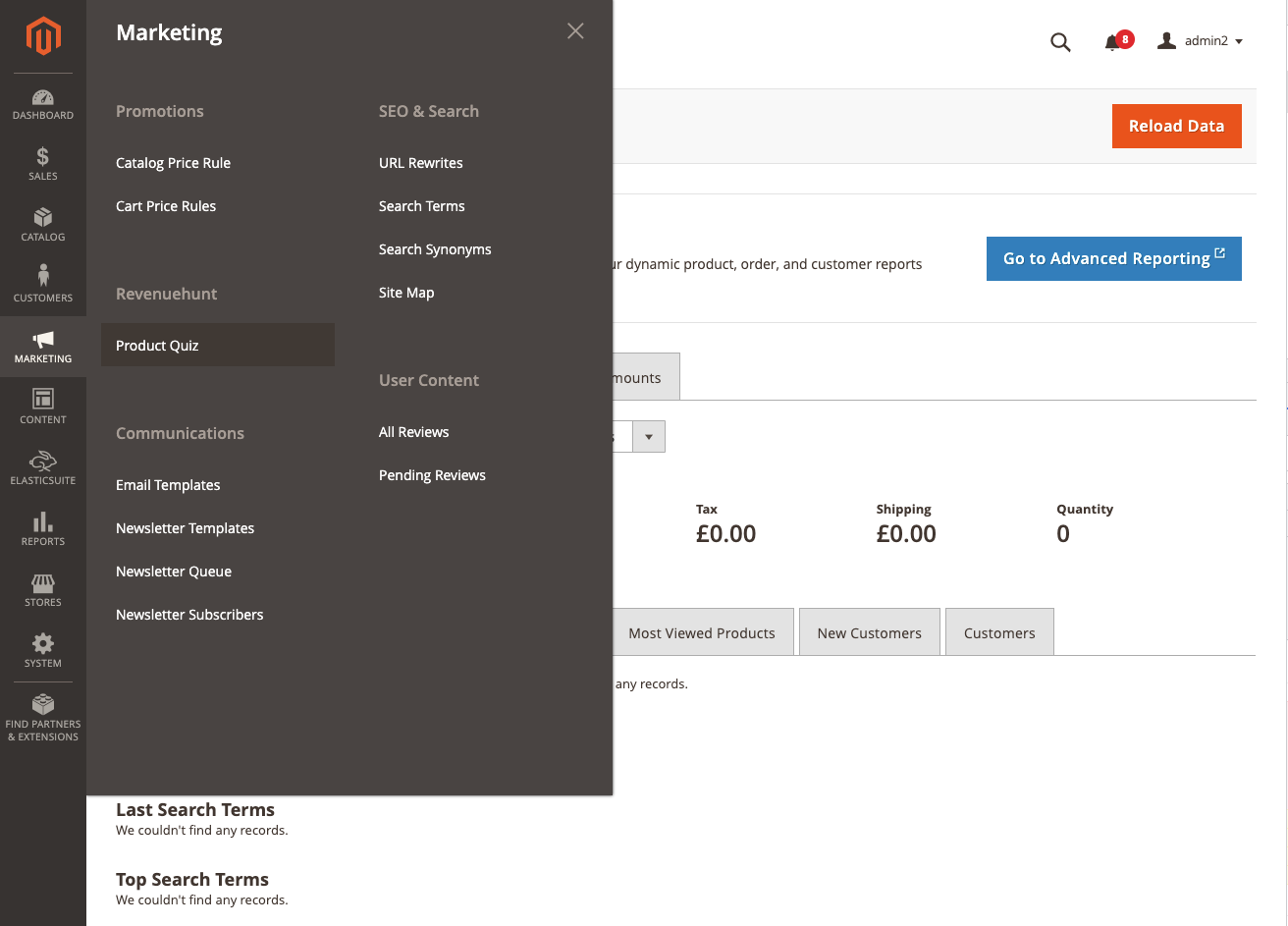 Click on the Product Quiz option. There you'll be able to grant permissions to our app: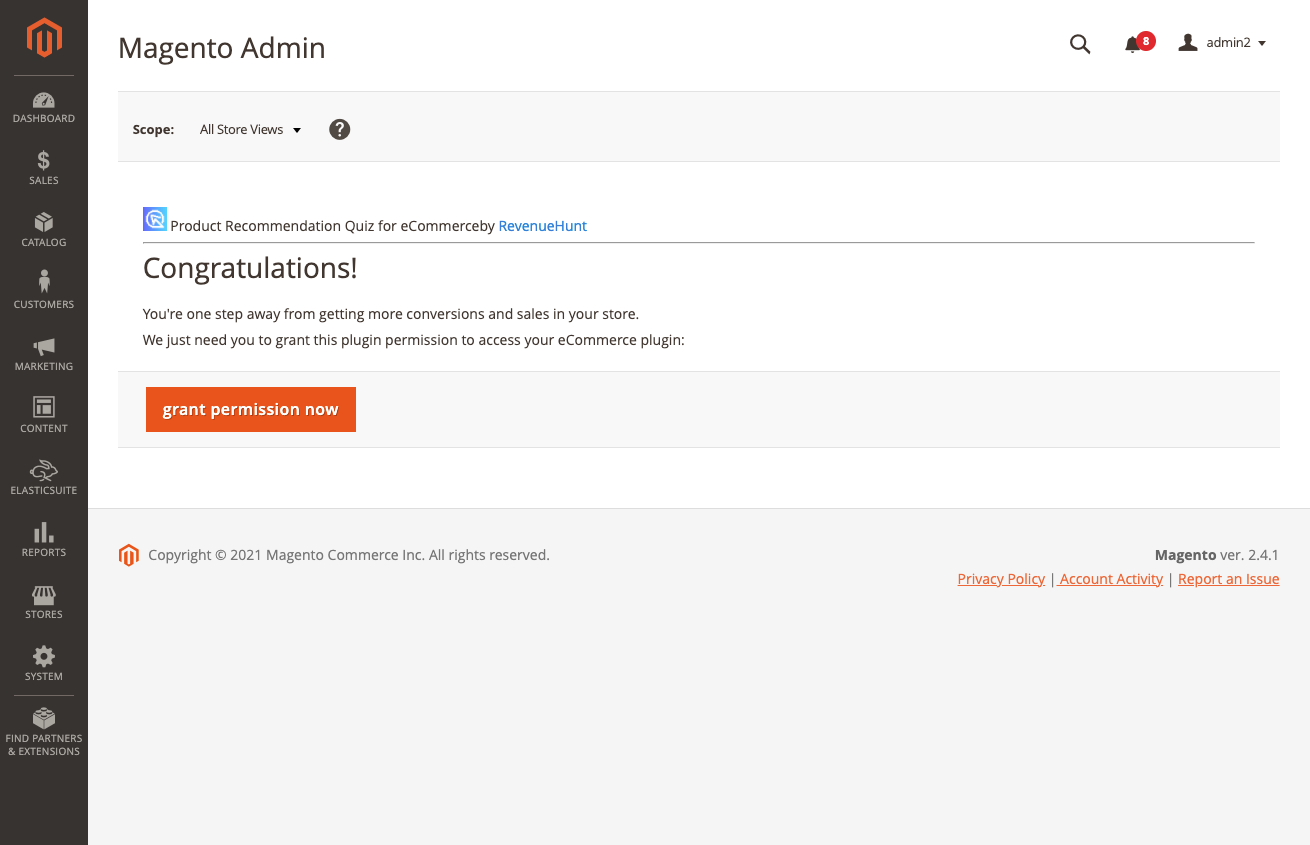 Start building your quiz
After granting permission, you will be able to access your account and create a quiz: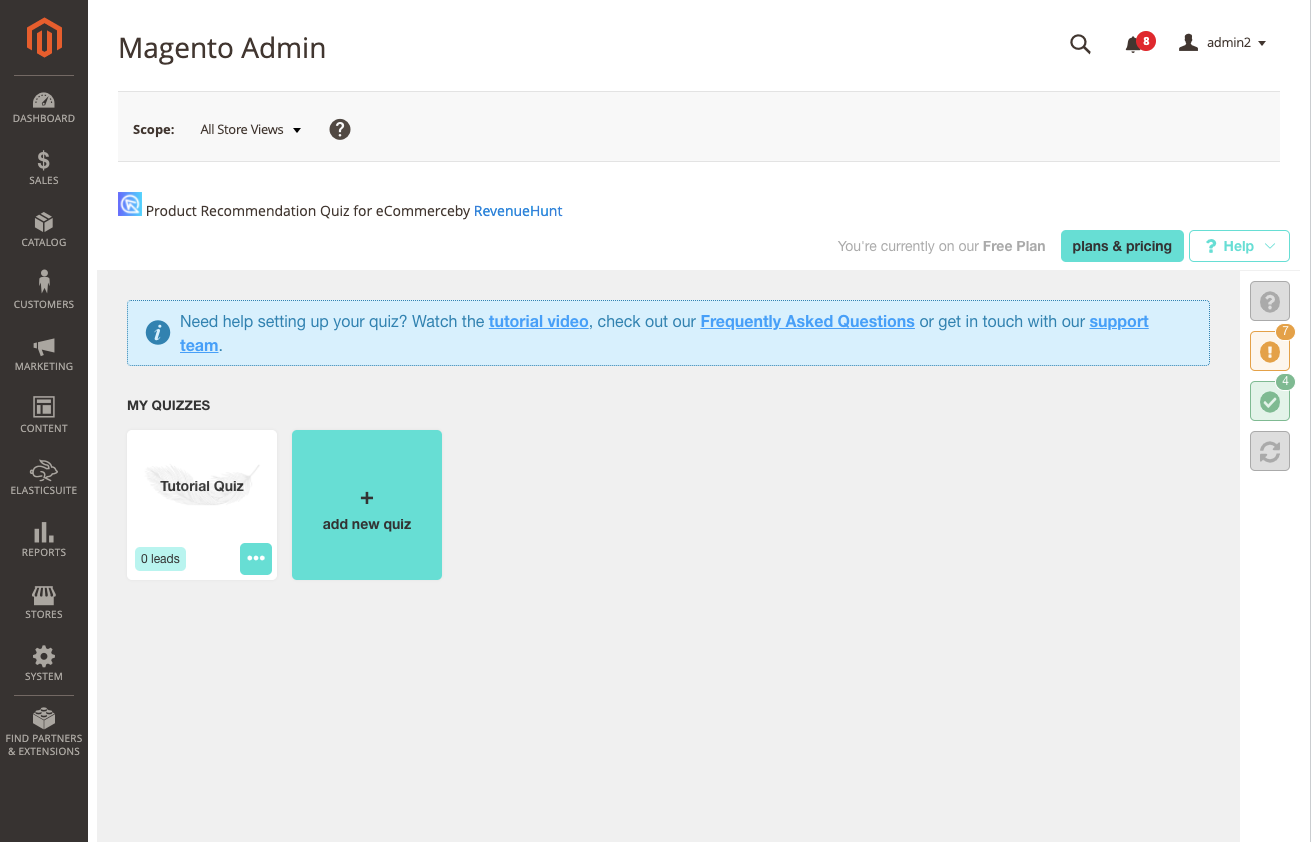 Read more about creating your first quiz or watch a tutorial.
Trouble during installation?
In case you want to reset the install you can do it on the Stores/Configuration tab: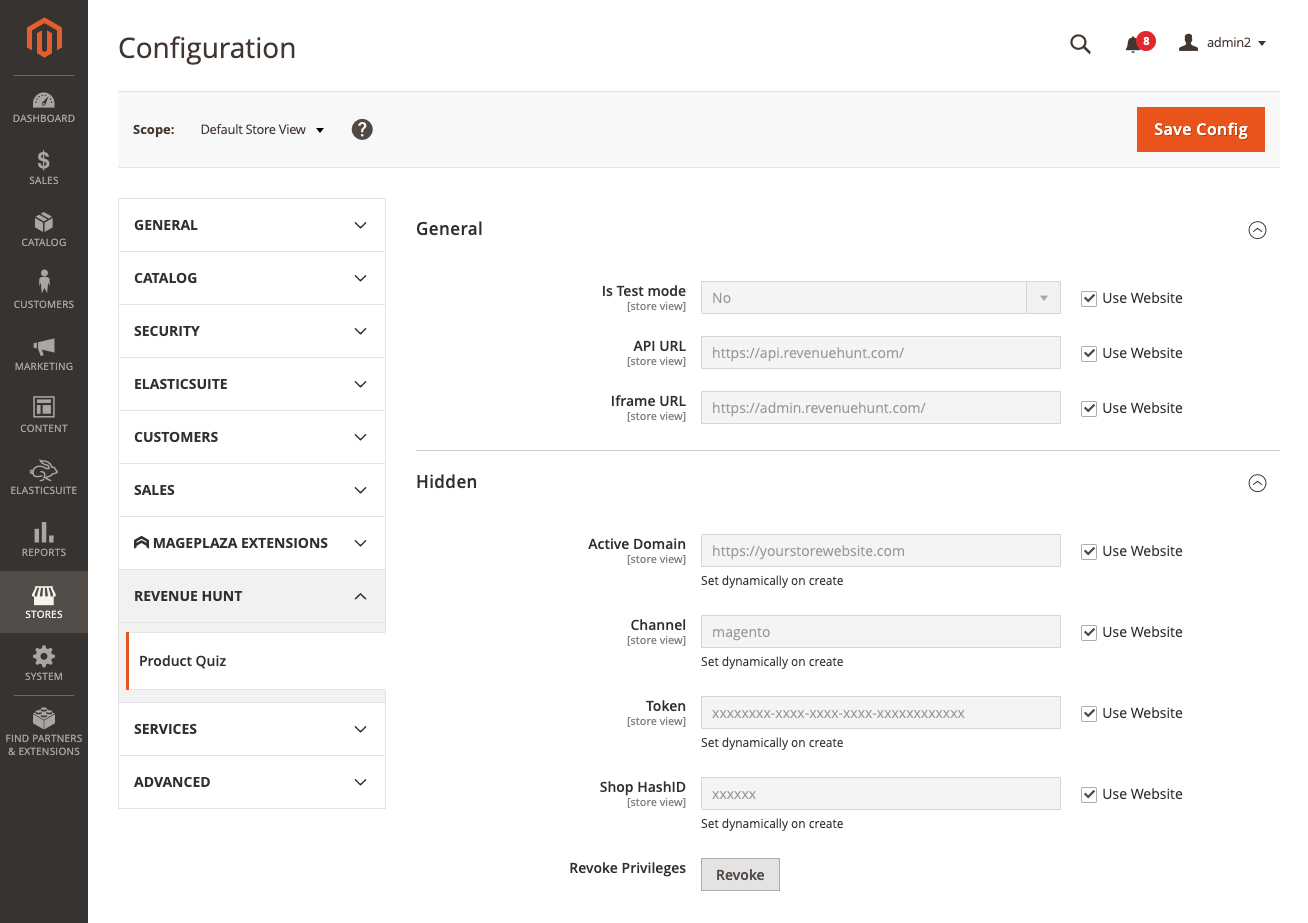 If you're having other issues with the Magento installation, please reach out to support.